On Wednesday I had the pleasure of speaking at Brighton SEO's Online PR Show, along with a great line up of speakers, talking about all things Online PR and beyond!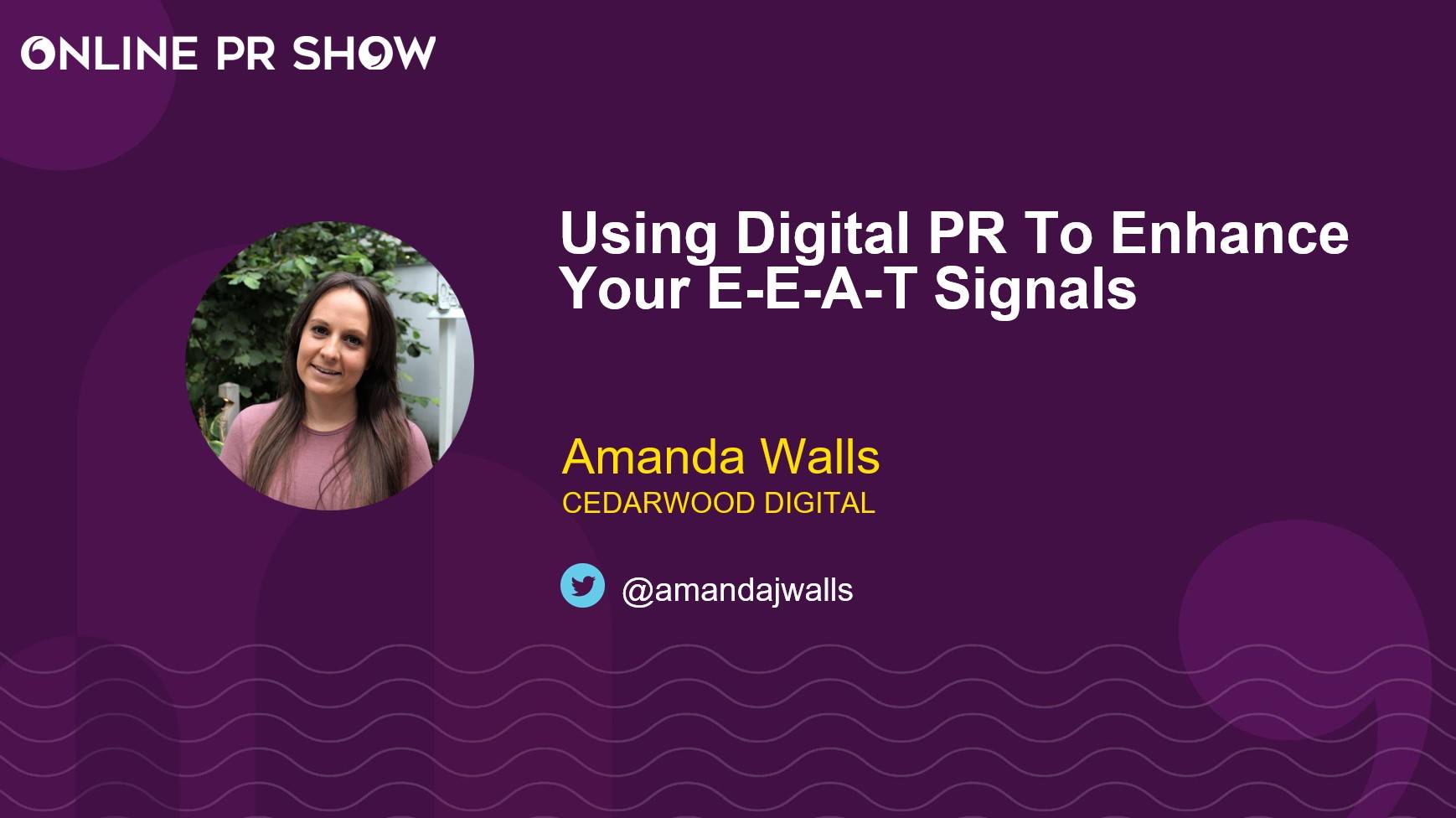 My deck, entitled "Using Digital PR To Enhance Your E-E-A-T Signals" was designed to explore how Digital PR can and should be utilised to enhance those all important E-E-A-T signals that Google is looking for on a website, in addition to looking through some case studies of where we had used it effectively, with great impact.
This deck is particularly useful for clients who sit within the YMYL industry (of which we have quite a few!) where the importance of key trust and expertise signals become even more important due to Google holding the website to a much higher quality standard.
Some key takeaways from the talk include:
👻 Use your client's expertise to generate great outreach ideas – focus on the key strengths of your spokespeople to understand the types of publications and areas you might want to cover & what they might be best suited to (and also most likely to be seen as an expert for!)
👻 Use Reverse Digital PR as a way of getting clients to come to you, rather than having to go to them, this is also a great way to establish yourself as a credible resource and it's the gift that keeps on giving as journalists will continue to find and use this source over time.
👻 Think outside the box, if you can't get any real life ways to showcase your expertise then innovate – look at soaps or fictional situations where you can demonstrate your expertise and still build those key signals
👻 Get your news listening right – digest news, as much as you can and get your news listening set up so that you are ready to jump on topical trends – this will help you to be first to the conversation when you need to be.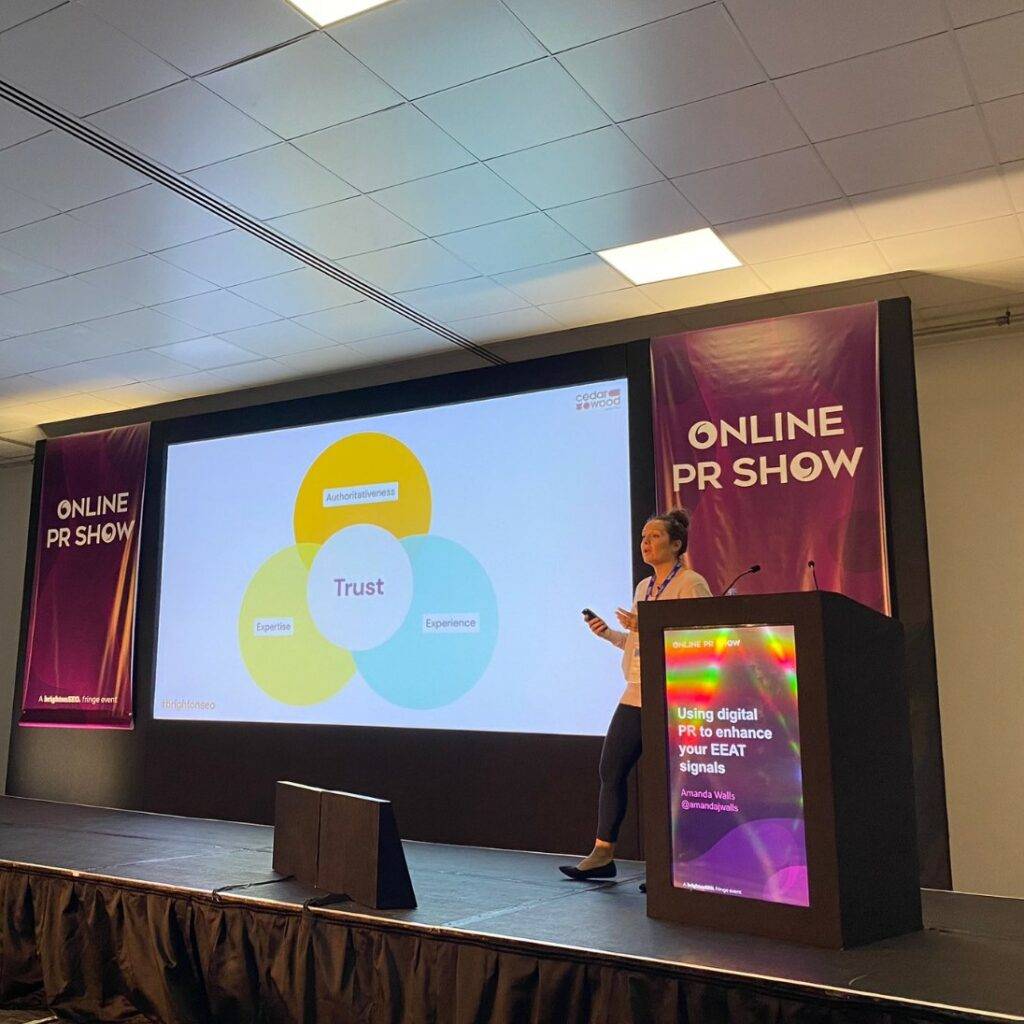 It was a great day with a range of great speakers & for anyone who missed the event you can catch it online again in the next couple of weeks or in the Brighton SEO vault! You can also view my slide deck here