We know links are all about quality over quantity and that's why we'll work with you to generate high quality links, not 100s of links a month – after all John Mueller himself said that one high quality link can offer more value than a whole bunch of lower quality ones and who are we to argue?
With years of experience delivering solid Digital PR campaigns, we have a proven track record of results across the board. We know how to build links in hard to build verticals and we know how to get your content placed on nationals and regionals consistently. Looking for a white label option which delivers results? Read our Case Studies to see our proven track record of creating great Digital PR.
All of the links that we create through Digital PR are 100% earned. We don't buy links and would never pay another company to place our content. Why? It's against Google's guidelines and others shouldn't be doing it either. So you can trust when you work with us on a Digital PR campaign that 100% of the links that you land will be fully earned.
What is White Label Digital PR?
Content Reviewed & Fact Checked By Amanda Walls, Director
Content Updated: 17/9/2022
White label Digital PR is exactly the same as traditional Digital PR but instead of doing it for our clients directly, we activate Digital PR campaigns on behalf of other agencies who put their branding on it to deliver it to clients – simple right? White label Digital PR is a popular option for agencies who are looking to bring on additional resource or simply don't offer Digital PR directly and are looking to improve their offering of this – whatever the reason might be, our Digital PR service has a proven track record of delivering links time and time again.
White label Digital PR usually comes about as the result of two main reasons – initially that an agency might not have enough resource to action a specific task or campaign in-house and are looking to draw on additional external resource to supply this, or secondly an agency might not have a Digital PR specialism (perhaps they are a web design agency or just a paid media agency) and therefore may be looking to work together with a partner to deliver a full service which might include Digital PR from particular specialists.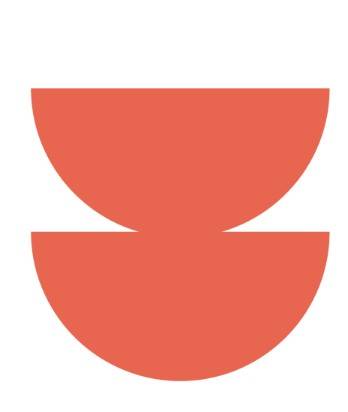 Clients We've Worked With
How Do We Approach White Label Digital PR?
Our approach to White label Digital PR is the same as our approach to traditional Digital PR and we work on a quality over quantity policy across all our Digital PR project. We keep your business goals in mind and given that traditionally Digital PR is used to drive website and SEO growth, we know how important the quality of a single link can be compared to getting a number of average links to point towards the website.
Our Digital PR approach covers a range of tasks including newsjacking (reactive and proactive), data campaigns, product placements, thought leadership and much more… we tailor our Digital PR strategies to meet the client's business goals, so no two Digital PR strategies are the same and they are designed to maximise return and visibility for our clients.
The main difference with white label Digital PR is in the way that we communicate with the client, as in most instances rather than liaising with the client directly we will work through an account manager at the chosen agency. We're flexible in the way that we can communicate across our campaigns and usually leave this up to the agency to dictate what they feel will work best for the end client.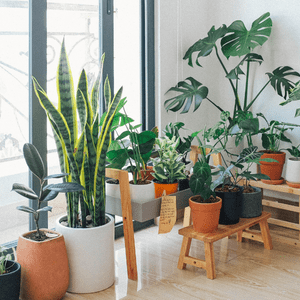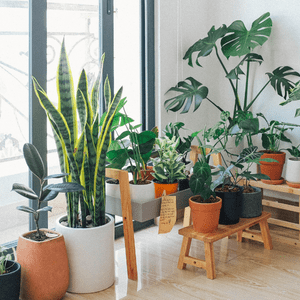 Ecommerce

Newsjacking: Lonely Plants Club

⚡️ Links: 23
⚡️ Average Domain Rank: 78

Newsjacking the end of lockdown to help provide insight into how lonely plants can get when their owners leave home.


VIEW CASE STUDY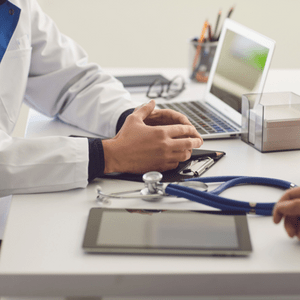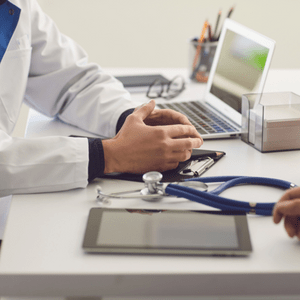 Lead Generation

Survey: COVID19 & Medical Treatment

⚡️ Links: 130+
⚡️ Average Domain Rank: 54

Working with our client's in-house expertise to discuss medical treatment delays due to COVID-19 & the rights around this.


VIEW CASE STUDY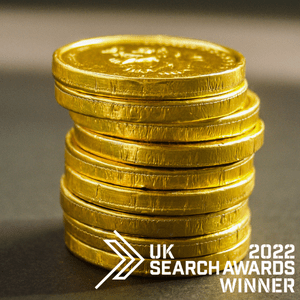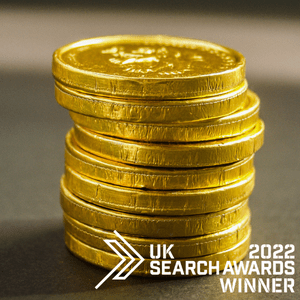 Lead Generation

Campaign: Thought Leadership

⚡️ Links: 40+
⚡️ Average Domain Rank: 68

Helping to drive links to the Little Loans website through Thought Leadership initiatives & expertise.


VIEW CASE STUDY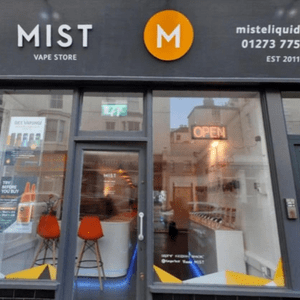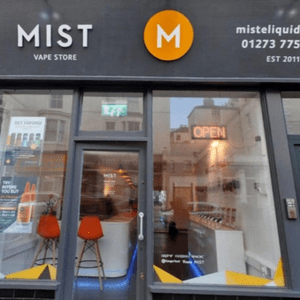 Ecommerce

Survey: Pet Smoking Survey

⚡️ Links: 39
⚡️ Average Domain Rank: 70

Launching a survey to find out how much the average Brit knows about how smoking can affect their pet.


VIEW CASE STUDY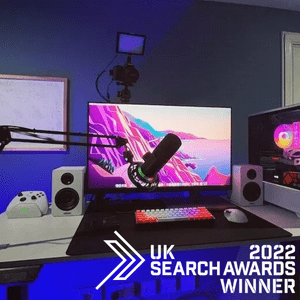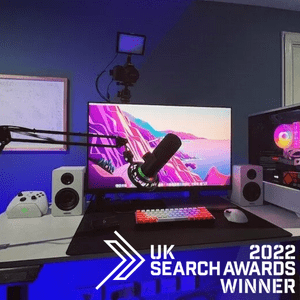 Ecommerce

Product Placements: Gaming Desks

⚡️ Links: 38
⚡️ Average Domain Rank: 66

Working with our client to land great exposure (and links!) from national & niche retailers for their range of gaming desks.


VIEW CASE STUDY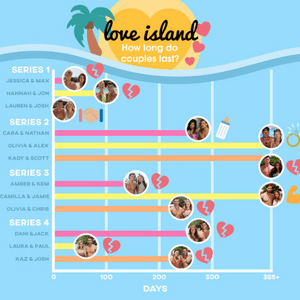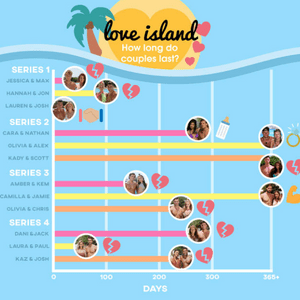 Ecommerce

Newsjacking: Love Island Couples

⚡️ Links: 15
⚡️ Average Domain Rank: 52

Evaluating how long Love Island couples last after the show to generate a great clickbait infographic for regional & mainstream media.


VIEW CASE STUDY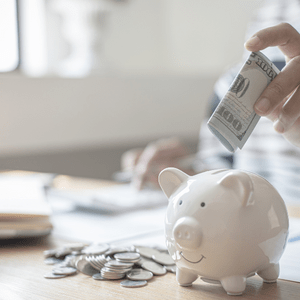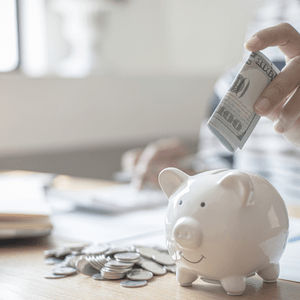 Lead Generation

Campaign: Cheapest Roast Dinners

⚡️ Links: 112+
⚡️ Average Domain Rank: 55

Reviewing the UK's leading supermarkets to identify which supermarket provides the ingredients for the cheapest roast dinner.


VIEW CASE STUDY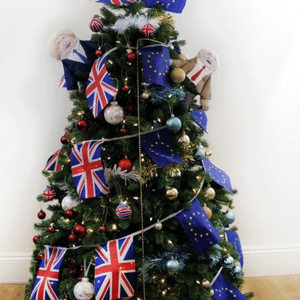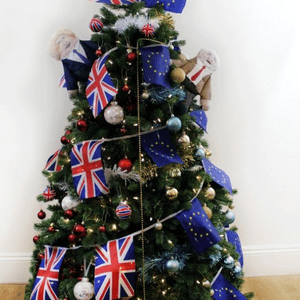 Ecommerce

Newsjacking: Brexit Christmas Tree

⚡️ Links: 37
⚡️ Average Domain Rank: 72

Jumping on a Christmas trend to help create a product which is perfect for Christmas regardless of your family's political persuasions!


VIEW CASE STUDY
Our Testimonials & Reviews
I first spoke with Amanda following a Google search for and SEO company in Manchester. At the time I was considering a change in partner and spoke with two others. I can honestly say from the very first call I was convinced that Cedarwood Digital would be the partner of choice. They would have had to really mess up the pitch. I was privileged to work with Amanda and her team for about 6 months before changing jobs. During this time, it was an absolute pleasure. The business model is great, no account managers, just experts in their field talking to the clients as and when needed and with the right knowledge. Very open and transparent. I would highly recommend Amanda and Cedarwood Digital to any business looking to partner with an SEO agency.
At EZ Shopper we have always had a focus on SEO since we started the company in 2020. Although we had been doing guest posting and various forms of manual outreach, we couldn't seem to land the quality of links that we really needed. We spoke with a few agencies at the time and decided that Cedarwood was the option for us. They were approachable and honest in our initial calls, which we really appreciated. Working with Cedarwood has been a complete success. They've landed us links with some of the best websites in our niches, which has not only given us a ranking boost from the link authority, but an indirect benefit of their services has been the number of monthly referral sales we are receiving from product review placements we have landed. This in itself has meant that Cedarwood has proven to be a great value option for us at EZ Shopper. On top of this, the team at Cedarwood are fantastic to work with, and we always look forward to the monthly update calls to discuss what next month's initiatives are. We've had a great balance of product based outreach and also various PR campaigns. There has been some great "outside of the box" thinking from the team. We would highly recommend Cedarwood to anyone, for all your digital PR needs.
Cedarwood Digital are just like an extension to our internal marketing team family. We've been working with them now for nearly 2 years and some of the clever stuff they've come up with on our digital marketing campaigns has just been amazing. Amanda and her teams knowledge and ability to "pick up" a new industry is just fantastic and the results they've given us so far have really taken us forward and continue to do so on a month by month basis. They really do have all skill bases covered when it comes to digital marketing
I reached out to Cedarwood to help us try and use digital PR to secure organic links and mentions and step firmly away from the old black hat link acquisition methods that are de rigueur in our niche. Right from the off they were friendly and professional and throughout the pitch process demonstrated a good level creativity backed up by a thorough knowledge of SEO & SEM. They also had a high degree of confidence in themselves and their skills, all of which made the decision to contract with them an easy one. Initially, internally, there was some scepticism that Cedarwood (or any agency) was going to be able to deliver the sort of high value / high profile links that they were targeting. But they succeeded, and they continue to succeed to this day, gaining us frequent coverage and links on some of the highest authority websites in the country that will stand the test of time. I think it's fair to say that they surpassed our expectations, and I would have no hesitation in recommending them to any other prospective clients.
"Cedarwood are a crack team of digital experts who provide realistic, straight-talking, sound advise. I've had the pleasure of working with Amanda and her team over the past few years and thanks to their support we saw our inbound leads increase substantially in what is a difficult, long-lead service industry. These folks know what they're doing, and they do it in a no-BS, transparent way so you always know where you're at. Love 'em and would highly recommend 'em!"
"Having worked with Cedarwood for 4 years, I can honestly say that they have been instrumental in the continued growth and success of Patient Claim Line. The team are extremely knowledgeable, highly-skilled, friendly, honest & have the confidence to challenge our own internal decisions if they feel it in the best interest of our business & results. The team are always thinking of ways to build out campaigns & can be relied upon to continuously improve through their collective thinking & creativity"
"Hayes have been working with Cedarwood for almost 5 years and have seen our business go from strength to strength with their advice and under their guidance. We partner with them for our PPC, SEO and large elements of our digital marketing and outreach. They are very proactive, forward thinking and always up to date with the latest ,marketing do's and don'ts and best practices. As a company we find them professional, friendly and extremely efficient. Communication is always relevant and the understanding they have of our business and sector is hugely reassuring. Cedarwood is a company that goes the extra mile to understand your whole business in order to provide the most relevant digital marketing opportunities."
"We have been working with Amanda and Cedarwood Digital for many years now. We have always found Amanda to be very knowledgeable and the forefront of her industry. In a highly competitive industry we have maintained exceptional growth thanks to her expertise in digital marketing. Our PPC campaigns have been optimised to way outperform the market and are continually refreshed to adapt to all external factors. I have always found Amanda to be honest and direct. Problems are dealt with efficiently and without excuses if they ever occur. I would have no hesitation in recommending Amanda and her team to anyone seeking digital marketing expertise."
Amanda and her team at Cedarwood worked with me on separate SEO projects over the years. Her drive, enthusiasm, professionalism and attitude shine through and of course the work is top level! Highly recommended.
"Amanda and the rest of the team at Cedarwood are absolutely fantastic and a pleasure to work with. Amanda has an unrivalled knowledge of SEO and PPC, and is excellent at implementing effective digital strategies to help businesses grow. She also helped me significantly develop my own understanding of SEO and PPC."
"Amanda and the team are not only a pleasure to work with, but the results that they provide are fantastic. The overall business has benefitted hugely from the SEO and PPC activity and I look forward to continuing to work with them."
White Label Digital PR Services
Our proactive newsjacking service can put your clients at the front of the conversation and quickly. Our white label proactive newsjacking monitors ongoing trends around your clients to put you front and centre of the conversation, this in turn builds solid high quality links which are expertise driven and can also drive great referral traffic by being topical and gaining high readership.
Reactive newsjacking is a great way to showcase your brand's expertise and put it in front of the right audience at the right time. Our white label reactive newsjacking service reviews constantly trending topics to put you right in the mix with expert, authoritative comments at the right time. This can lead to great brand exposure for you at a time where a product or service is trending as well as those all valuable high quality links back to the website.
Product placements are one of our biggest areas of expertise and whether you are looking to get your products across major nationals or simply looking for some specific coverage within a vertical we have you covered. With years of experience we have great relationships with a range of journalists who are ready to cover your products. You can read more in our case studies – for national coverage view our Hayes Garden World product placement case study and for more niche coverage in specific verticals view our EZ shopper product placement case study.
Data-led campaigns are a great way to garner interest around your brand and those all-important links back to the site. Using data we will generate great reports, hooks and interesting facts that journalists love to cover. Our white label Digital PR services can research, create and outreach data-led campaigns designed to drive traffic and links back to your website.
Thought leadership is a great way to build links which are important for that crucial E-A-T element of your SEO strategy – and at the same time they can generate great coverage for yourself and your brand, helping to establish you as a thought leader. Our white label service will work with your thought leaders and spokes people to generate content or outreach relevant newsworthy content to land you coverage.
Our media monitoring service works closely with tools like Gorkana and Vuelio to ensure we are on top of relevant trends and ready to put you at the front of the conversation. We are constantly getting requests from journalists who are looking for information and between our traditional tools and Twitter (#journorequest #prrequest) we are working constantly to gain coverage for our clients.
Why Choose Us For Your White Label Digital PR?
As an agency we specialise in SEO, PPC and Digital PR – that means we are experts in the field and devote all of our time into these three specialisms specifically. As such, rather than a full service agency we are able to really hone in our time and expertise across specific verticals which in turn ensure that we are always on-trend and on top of the latest products, approaches and techniques which other agencies may have missed by having a broader focus.
Our Case Studies page speaks for itself and we have a solid track record activating successful Digital PR campaigns, even in industries which are traditionally difficult to build for such as gaming, loans and medical negligence – we understand that in Digital PR it's all about having great data and a great angle, if you have this you can make it work across any vertical and that's what we've done time and time again.
Our Digital PR campaigns have been featured on:
What Our Industry Peers Say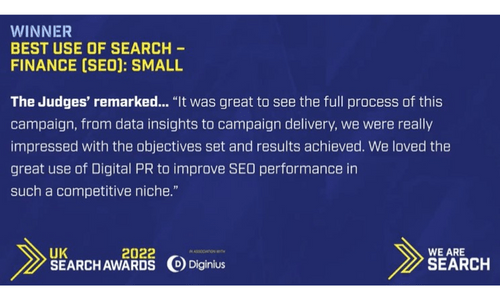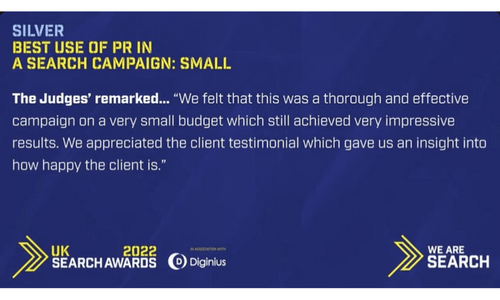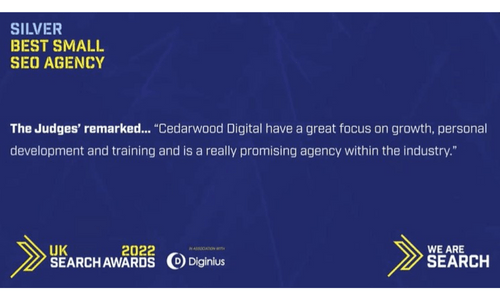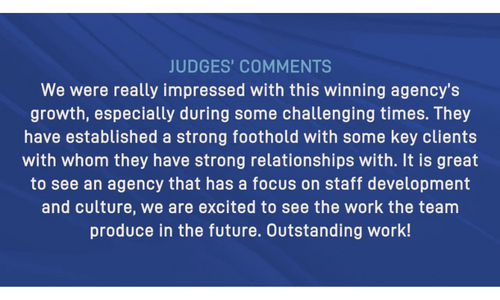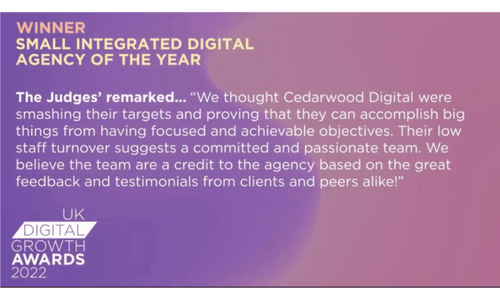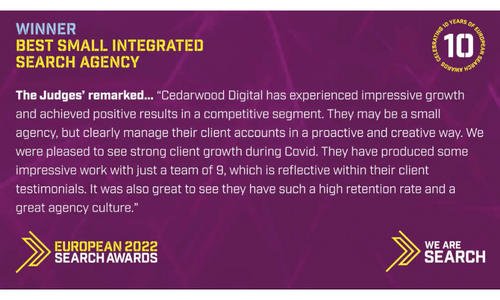 Find out more from our Digital PR experts.
Latest News From Our Digital PR Team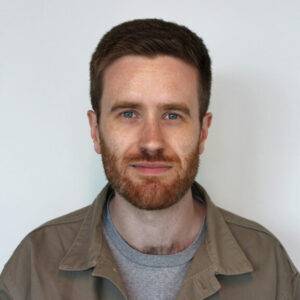 Manchester's Cedarwood Digital has appointed Matt Thompson as its Head of Digital PR. Matt brings over a decade of experience to the role, having previously
Read More »
White Label Digital PR Agency Manchester FAQs
Content Reviewed & Fact Checked By Amanda Walls, Director
Content Updated: 17/9/2022