Our client base is made up of some of the biggest retailers – it's one of our specialisms and we know the right kind of marketing strategy in this space.
We have extensive experience running ecommerce marketing campaigns across SEO, PPC & Digital PR and we deliver great ROAS and POAS time and time again
Our SEO, PPC and Digital PR experts act as an extension of your in-house marketing team. We get to know the nuts and bolts of your business so that we can understand the best way to help you, not just as a client but as colleagues. Your goals are our goals which is why so many of our clients consistently work with us.
Digital Marketing Specialists
We're experts in SEO and PPC; the fundamental factors needed for a successful ecommerce campaign. What's more, we have a dedicated PR team who can get your products featured in the press and media. Our combined experience and expertise in digital marketing means we have the skills required to make your online store rank.
What is An Ecommerce Marketing Agency?
Content Reviewed & Fact Checked By Amanda Walls, Director
Content Updated: 16/10/2022
Ecommerce – a word that was probably unheard of 20 years' ago has become a commonplace term in retail here in the UK. In 2020 around 81% of the population were shopping online & that is only set to grow in upcoming years – so if you have a business that sells online, then your ecommerce marketing is likely something that plays a crucial role to your business success.
An Ecommerce Marketing Agency is an agency that's here to help you with marketing your online store, this could be through Search Engine Optimisation, Paid Search, Paid Social, Local SEO & much more – tailored to your business of course! By working with an Ecommerce Marketing Agency you are working with experts in the Ecommerce field who are here to help you grow & develop your online sales.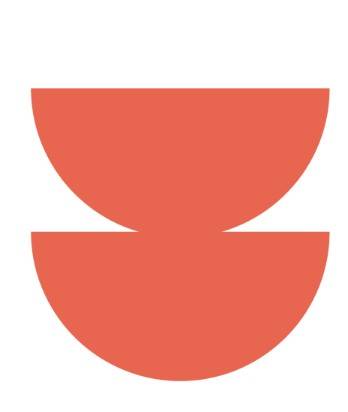 Clients We've Worked With
Why Choose Cedarwood As Your Ecommerce Agency?
As an agency we are hands-on, every aspect of your ecommerce will be handled personally by the person working on it. So if you're after a PR campaign, the person planning it will be exactly who you talk to. That's the same whether for SEO, PPC or Content Marketing. We aim to be an extension of your in-house team and to explain our decision making process so you always understand why we do what we do. Our ecommerce services are transparent and measurable, and our approach is personable and hands on.
We believe this is essential when it comes to delivering real value in Ecommerce as we know how fast online businesses operate & agility/speed is essential to jumping on the latest trends & turning things around quickly to stay ahead of the market.
We also have a great deal of experience working directly with Ecommerce businesses, predominantly large independent ones. We currently work with the UK's largest online garden furniture retailer, watch retailer, sunglasses retailer, musical instruments retailer & bespoke wooden furniture retailer to name a few – we have a lot of experience in getting these brands to compete with & outperform the big boys & we aren't afraid of a challenge
Our Testimonials & Reviews
I first spoke with Amanda following a Google search for and SEO company in Manchester. At the time I was considering a change in partner and spoke with two others. I can honestly say from the very first call I was convinced that Cedarwood Digital would be the partner of choice. They would have had to really mess up the pitch. I was privileged to work with Amanda and her team for about 6 months before changing jobs. During this time, it was an absolute pleasure. The business model is great, no account managers, just experts in their field talking to the clients as and when needed and with the right knowledge. Very open and transparent. I would highly recommend Amanda and Cedarwood Digital to any business looking to partner with an SEO agency.
At EZ Shopper we have always had a focus on SEO since we started the company in 2020. Although we had been doing guest posting and various forms of manual outreach, we couldn't seem to land the quality of links that we really needed. We spoke with a few agencies at the time and decided that Cedarwood was the option for us. They were approachable and honest in our initial calls, which we really appreciated. Working with Cedarwood has been a complete success. They've landed us links with some of the best websites in our niches, which has not only given us a ranking boost from the link authority, but an indirect benefit of their services has been the number of monthly referral sales we are receiving from product review placements we have landed. This in itself has meant that Cedarwood has proven to be a great value option for us at EZ Shopper. On top of this, the team at Cedarwood are fantastic to work with, and we always look forward to the monthly update calls to discuss what next month's initiatives are. We've had a great balance of product based outreach and also various PR campaigns. There has been some great "outside of the box" thinking from the team. We would highly recommend Cedarwood to anyone, for all your digital PR needs.
Cedarwood Digital are just like an extension to our internal marketing team family. We've been working with them now for nearly 2 years and some of the clever stuff they've come up with on our digital marketing campaigns has just been amazing. Amanda and her teams knowledge and ability to "pick up" a new industry is just fantastic and the results they've given us so far have really taken us forward and continue to do so on a month by month basis. They really do have all skill bases covered when it comes to digital marketing
I reached out to Cedarwood to help us try and use digital PR to secure organic links and mentions and step firmly away from the old black hat link acquisition methods that are de rigueur in our niche. Right from the off they were friendly and professional and throughout the pitch process demonstrated a good level creativity backed up by a thorough knowledge of SEO & SEM. They also had a high degree of confidence in themselves and their skills, all of which made the decision to contract with them an easy one. Initially, internally, there was some scepticism that Cedarwood (or any agency) was going to be able to deliver the sort of high value / high profile links that they were targeting. But they succeeded, and they continue to succeed to this day, gaining us frequent coverage and links on some of the highest authority websites in the country that will stand the test of time. I think it's fair to say that they surpassed our expectations, and I would have no hesitation in recommending them to any other prospective clients.
"Cedarwood are a crack team of digital experts who provide realistic, straight-talking, sound advise. I've had the pleasure of working with Amanda and her team over the past few years and thanks to their support we saw our inbound leads increase substantially in what is a difficult, long-lead service industry. These folks know what they're doing, and they do it in a no-BS, transparent way so you always know where you're at. Love 'em and would highly recommend 'em!"
"Having worked with Cedarwood for 4 years, I can honestly say that they have been instrumental in the continued growth and success of Patient Claim Line. The team are extremely knowledgeable, highly-skilled, friendly, honest & have the confidence to challenge our own internal decisions if they feel it in the best interest of our business & results. The team are always thinking of ways to build out campaigns & can be relied upon to continuously improve through their collective thinking & creativity"
"Hayes have been working with Cedarwood for almost 5 years and have seen our business go from strength to strength with their advice and under their guidance. We partner with them for our PPC, SEO and large elements of our digital marketing and outreach. They are very proactive, forward thinking and always up to date with the latest ,marketing do's and don'ts and best practices. As a company we find them professional, friendly and extremely efficient. Communication is always relevant and the understanding they have of our business and sector is hugely reassuring. Cedarwood is a company that goes the extra mile to understand your whole business in order to provide the most relevant digital marketing opportunities."
"We have been working with Amanda and Cedarwood Digital for many years now. We have always found Amanda to be very knowledgeable and the forefront of her industry. In a highly competitive industry we have maintained exceptional growth thanks to her expertise in digital marketing. Our PPC campaigns have been optimised to way outperform the market and are continually refreshed to adapt to all external factors. I have always found Amanda to be honest and direct. Problems are dealt with efficiently and without excuses if they ever occur. I would have no hesitation in recommending Amanda and her team to anyone seeking digital marketing expertise."
Amanda and her team at Cedarwood worked with me on separate SEO projects over the years. Her drive, enthusiasm, professionalism and attitude shine through and of course the work is top level! Highly recommended.
"Amanda and the rest of the team at Cedarwood are absolutely fantastic and a pleasure to work with. Amanda has an unrivalled knowledge of SEO and PPC, and is excellent at implementing effective digital strategies to help businesses grow. She also helped me significantly develop my own understanding of SEO and PPC."
"Amanda and the team are not only a pleasure to work with, but the results that they provide are fantastic. The overall business has benefitted hugely from the SEO and PPC activity and I look forward to continuing to work with them."
Being seen in the search engine results pages is essential to drive growth. Alongside website audits and technical SEO analysis, we devise thorough strategies to increase visibility for your online store. We track any changes to consistently deliver measurable results.
Paid advertising, or Google Ads, is a popular approach for ecommerce businesses. Shopping ads are seen by millions of users and, with targeted ads,  conversions can be much higher. Our experts steer your business towards the right type of paid advertising.
As a results driven ecommerce agency, we know achieving national coverage can be invaluable. Our PR team has worked with retailers to generate press features and secure product placements with national publications like HuffPost and The Daily Mail.
Paid Social Advertising whether done through Meta Platforms, LinkedIN, Twitter or any other medium is a great way to get your product in front of an audience.
In addition to brand awareness, you can also use Paid Social to drive direct sales across your website.
Understanding and applying Google Analytics techniques to your ecommerce business can turn sales into 'sold out'. Ecommerce services from Cedarwood Digital include tangible KPIs so we can monitor what works and do more of it. 
Local SEO optimisation can be invaluable if you are trying to drive footfall into your physical store. 
By optimising for Local SEO we work with your search results & Google My Business listings to promote your product to a local audience, or people who may be searching to buy it online or in-store.
What Our Industry Peers Say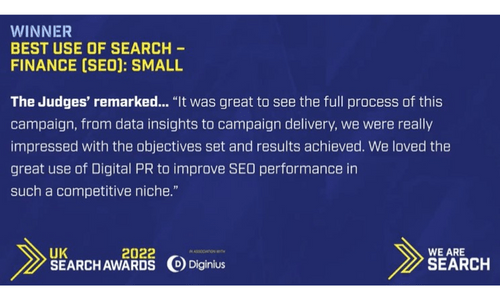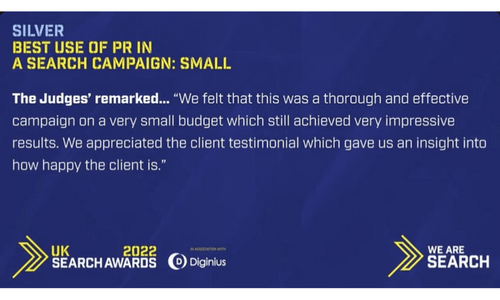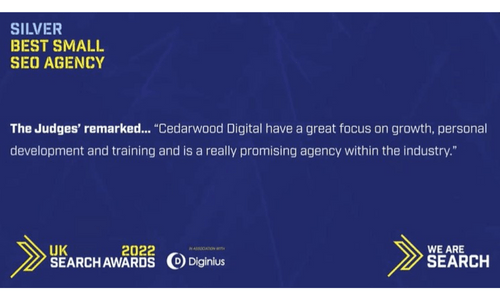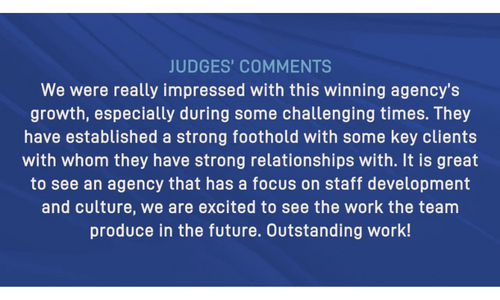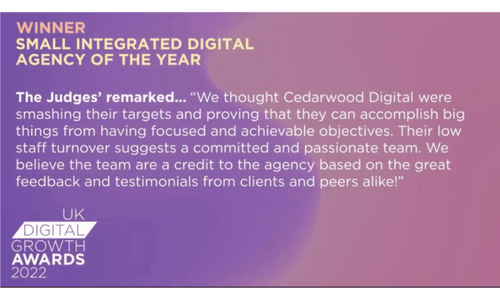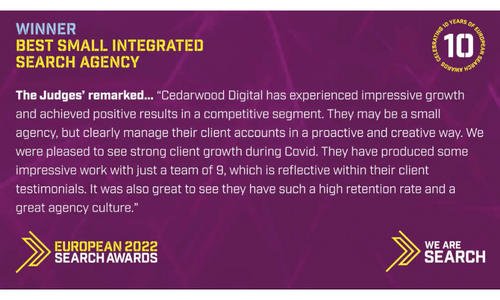 What Are The Benefits Of Using An Ecommerce Agency?
Ecommerce reached around 3.1 trillion pounds of revenue in 2021 with 1 in 4 people now shopping online. Multi channel or online only retail is a growth market that shows no signs of slowing down. Which is why it's crucial to level up your ecommerce marketing and ensure your website gets, and stays, on top. With an ecommerce strategy, not only can you plan and implement techniques for an initial boost, but you future proof your web store. Our ecommerce services offer tailored analysis and ongoing support to ensure you identify digital marketing trends and maximise opportunities.
By working with an Ecommerce agency, you're able to get the most out of your ecommerce offering & ensure that you are using the channels that are right for you – & that they are optimised to drive the best return. 
In turn, the agency should be able to help  you really maximise visibility for your brand in a way that is efficient & drives maximum ROAS at the same time.
Digital PR is generally thought of as the process of building links into your website. This is an invaluable tool in improving the trust signals of your site and increasing its SEO.
More than that though, digital PR secures coverage for your ecommerce store, increasing visibility and improving conversion rates. At Cedarwood Digital we focus on creative PR campaigns that land. We've secured exposure in high profile newspapers, magazines and online publications. Alongside product placement and thought leadership, we create engaging content that editors and audiences want to see. More people talking about your product or service means more people to buy it.
We've got our ecommerce clients featured on:
A Complete Ecommerce Package
By 2024, ecommerce will account for a third of all retail sales. Which is why it's becoming ever more important to have a keen ecommerce strategy to get ahead of the competition. As an experienced SEO, PPC and digital PR agency, we specialise in every aspect of ecommerce. Our combined knowledge and expertise of each specialism will get your business noticed and, most importantly, generate significant ROIs. 
There is no one-size-fits-all approach to e-commerce. Your product, target market and end goal will vary. Our ecommerce services assess the best options to suit your business. From there we create a tailor-made ecommerce solution using a combination of the right channels.
Auditing Your Ecommerce Marketing
If the 2020 pandemic taught us anything, it's that an online presence is crucial for business survival in a changing customer landscape. So, make sure your business can be seen where it needs to be with one of our ecommerce website audits.
Our website audits look at:
Technical aspects like speed and user friendliness

Trust, authority and expertise – why should customers buy from you over competitors?

Keyword rankings – are you visible for the search terms you want?

Backlinks – are websites linking to your website to demonstrate the value of your products or services?

Ranking opportunities – how can Cedarwood grow your online visibility?
Following an audit we suggest ways to improve, and propose content and campaign ideas to grow your website and revenue. 
At Cedarwood Digital, we focus on content that catches the eye. Our content marketing team finds creative ways to make the media sell your story. Our content creators and copywriters perform a content gap analysis to discover areas for improvement, and craft campaigns that get potential customers talking.
Alongside attention grabbing content, we provide tried and tested copywriting services like blog posts, thought leadership articles and targeted category copy. Combining keywords with quality content and creative outreach campaigns will improve your rankings in the SERPs and drive traffic to your ecommerce site.
Why Upscale Your Ecommerce Strategy?
Ecommerce has boomed substantially since lockdown and there has never been a better time to get on top of your ecommerce strategy and implement really strong marketing campaigns to drive those sales. 
As an area that's expected to continue to grow and an area which has become increasingly competitive, there has never been a more important time to upscale your ecommerce spend and strategy than now.
Find out more from our Ecommerce experts.
Latest News From Our Ecommerce Team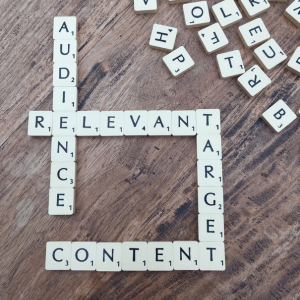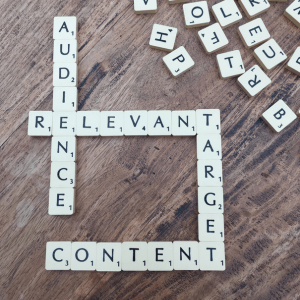 As an agency or business, understanding your audiences is crucial for driving meaningful results. By collecting and analysing insights into your website visitors, you can
Read More »
Ecommerce Agency Manchester FAQs
Content Reviewed & Fact Checked By Amanda Walls, Director
Content Updated: 16/10/2022