Link Building Agency
Manchester
Award-Winning Link Building Agency With A Proven Track Record To Deliver Top Tier Links
When it comes to links you need an agency that has a proven track record to deliver time and time again – and if that's what you need then you've come to the right place.
Scroll down to read through our testimonials and case studies to see examples of companies just like yours who we have helped to secure top tier links and drive revenue and traffic. 
Having a great story is one thing, but knowing who to send it to is another and being one of the first agencies to market with digital PR we have an extensive network of media contacts on hand to outreach our content to and land those juicy links.
Well-established journalist relationships with top tier publications are key to success in link acquisition and our little black book of contacts is on hand to help.
We appreciate that everyone does link building differently, but we are proud to say that we don't pay for a single link and haven't since our inception – our links are 100% earned through our digital PR approach to link acquisition and we're proud of it. 
So if you're looking for an agency which puts earned links at the core, then our strategies are designed to create effective link acquisition without any of those old school techniques. 
What Is A Link Building Agency?
Content Reviewed & Fact Checked By Amanda Walls, Director
Content Updated: 17/10/2023
A link building agency is a company that specializes in generating links from reputable, authoritative websites back to your company website, social media presence, or other digital assets. Backlinks are one of the most important factors in search engine optimization (SEO), as they signal to search engines that your website is a valuable resource worthy of ranking highly for relevant keywords.
Link building agencies can help you improve your website's SEO and visibility in a number of ways, including:
Developing and implementing a link building strategy that is tailored to your specific needs and goals.
Creating high-quality content that is likely to be linked to by other websites.
Reaching out to relevant websites and building relationships with webmasters and editors.
Monitoring your link building progress and making adjustments to your strategy as needed.
Hiring a link building agency can be a good investment for businesses of all sizes, but it is especially important for businesses that are trying to compete in competitive industries. A link building agency can help you get the links you need to improve your website's ranking and visibility, which can lead to more traffic, leads, and sales.
Here are some of the benefits of working with a link building agency:
Expertise: Link building agencies have a team of experts who are knowledgeable about the latest SEO trends and best practices. They can help you develop a link building strategy that is tailored to your specific needs and goals.
Resources: Link building agencies have the resources and connections to reach out to a large number of relevant websites. They can also help you create high-quality content that is likely to be linked to by other websites.
Efficiency: Link building agencies can help you save time and effort by outsourcing your link building needs. This allows you to focus on other aspects of your business, such as marketing and sales.
If you are considering hiring a link building agency, it is important to do your research and choose an agency that has a good reputation and experience in your industry. You should also make sure that the agency uses white hat link building techniques, as black hat techniques can penalize your website with search engines.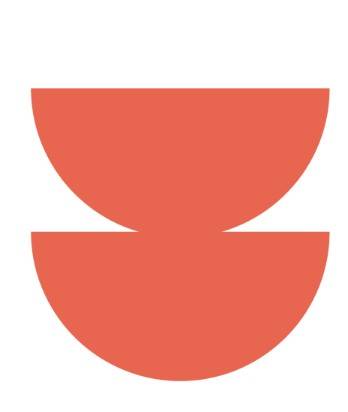 Clients We've Worked With
From medium-sized businesses through to large multinationals (and internationals!) we've
worked with a range of clients (just like you!) to deliver some great results.
Why Cedarwood As Your Link Building Agency?
When it comes to link building you need an agency with a proven track record and that's where Cedarwood comes in. Scroll down or head over to our Case Studies page to read through lots of our case studies and find out where we've delivered links time and time again for our clients.
Struggling to get links or find that your link building is inconsistent? As an agency that was early to market for digital PR we have well-established processes and journalist relationships which ensure that we deliver for our clients time and time again. 
Digital PR is all about having the right content and the right angle at the right time to the right journalist and every element of this needs to be mixed together to deliver a recipe for success – this takes time and commitment and it's something that we've built up over the years.
We also have a lot of experience working within verticals which are traditionally difficult to build links in, that is YMYL verticals such as vaping, medicine, legal, finance and gaming, where journalists might be more reluctant to directly cover your content/brand. As such, we have a good deal of experience in delivering results in these industries, where digital PR can make an even more substantial impact given the challenging environment.
Link Building Case Studies
Don't just take our word for it - read through our wide range of case studies to find out how
we've delivered great results for companies across the UK & overseas.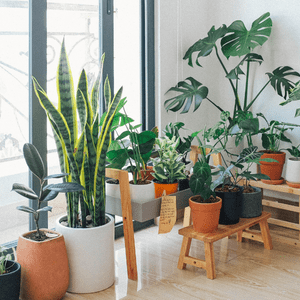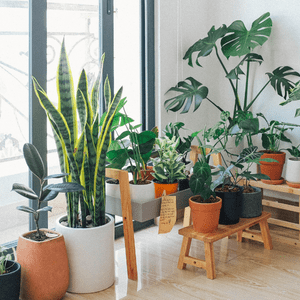 Ecommerce

Newsjacking: Lonely Plants Club

⚡️ Links: 23
⚡️ Average Domain Rank: 78

Newsjacking the end of lockdown to help provide insight into how lonely plants can get when their owners leave home.


VIEW CASE STUDY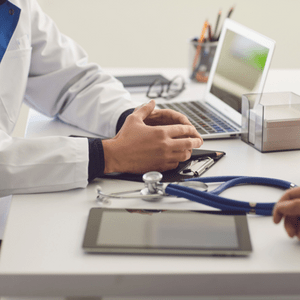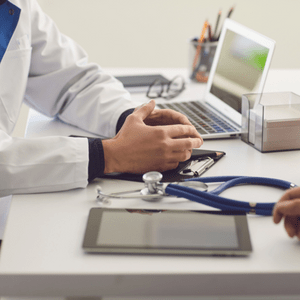 Lead Generation

Survey: COVID19 & Medical Treatment

⚡️ Links: 130+
⚡️ Average Domain Rank: 54

Working with our client's in-house expertise to discuss medical treatment delays due to COVID-19 & the rights around this.


VIEW CASE STUDY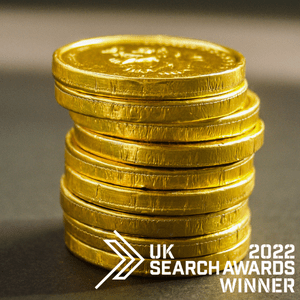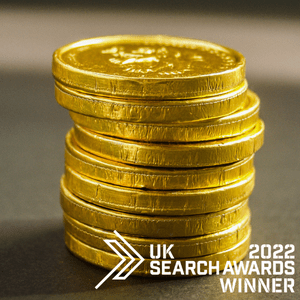 Lead Generation

Campaign: Thought Leadership

⚡️ Links: 40+
⚡️ Average Domain Rank: 68

Helping to drive links to the Little Loans website through Thought Leadership initiatives & expertise.


VIEW CASE STUDY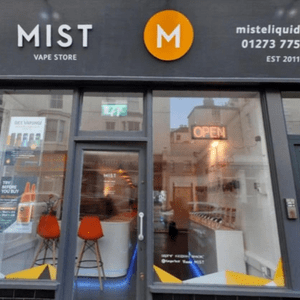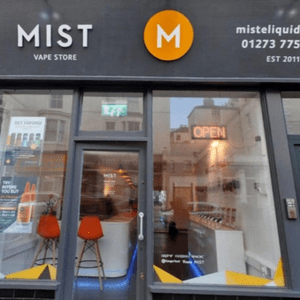 Ecommerce

Survey: Pet Smoking Survey

⚡️ Links: 39
⚡️ Average Domain Rank: 70

Launching a survey to find out how much the average Brit knows about how smoking can affect their pet.


VIEW CASE STUDY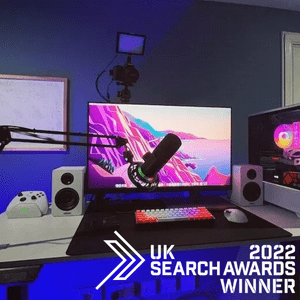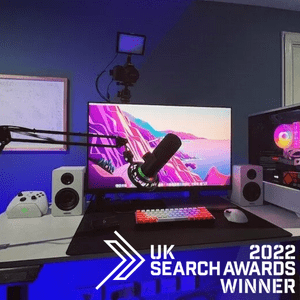 Ecommerce

Product Placements: Gaming Desks

⚡️ Links: 38
⚡️ Average Domain Rank: 66

Working with our client to land great exposure (and links!) from national & niche retailers for their range of gaming desks.


VIEW CASE STUDY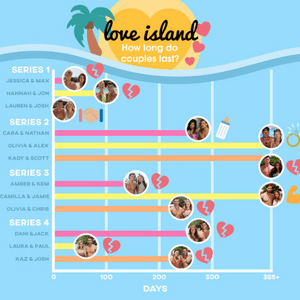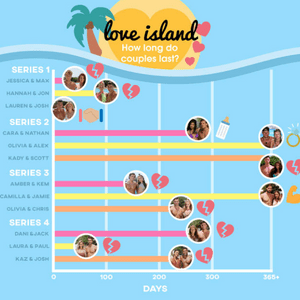 Ecommerce

Newsjacking: Love Island Couples

⚡️ Links: 15
⚡️ Average Domain Rank: 52

Evaluating how long Love Island couples last after the show to generate a great clickbait infographic for regional & mainstream media.


VIEW CASE STUDY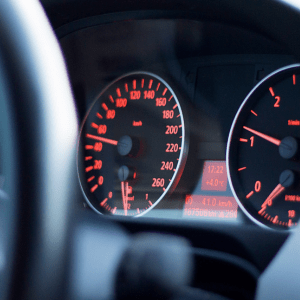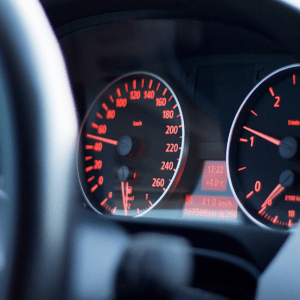 Lead Generation

Newsjacking: Road Fines

⚡️ Links: 60+
⚡️ Average Domain Rank: 72

Capitalising on trending topics by offering expert commentary and data led details to offer valuable insight to the audience.


VIEW CASE STUDY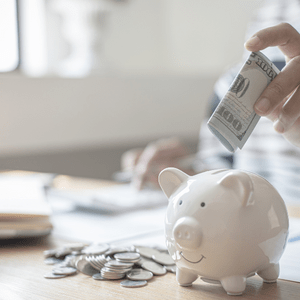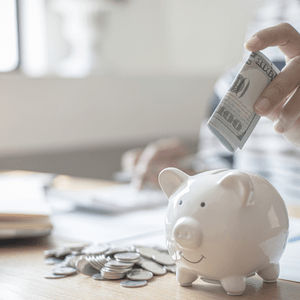 Lead Generation

Campaign: Cheapest Roast Dinners

⚡️ Links: 112+
⚡️ Average Domain Rank: 55

Reviewing the UK's leading supermarkets to identify which supermarket provides the ingredients for the cheapest roast dinner.


VIEW CASE STUDY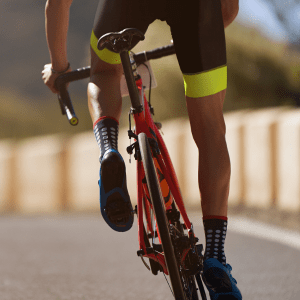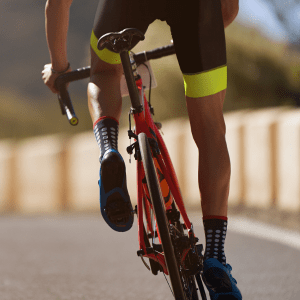 Lead Generation

Newsjacking: Earphones Fines

⚡️ Links: 53+
⚡️ Average Domain Rank: 66

Jumping On Trending News Topics To Drive High Quality Relevant Links.


VIEW CASE STUDY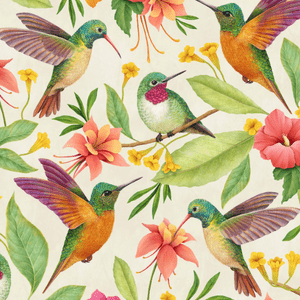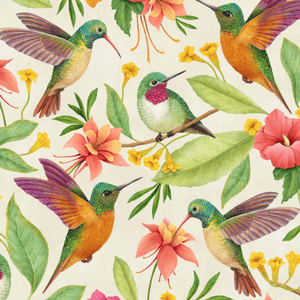 Ecommerce

Campaign: Thought Leadership

⚡️ Links: 33
⚡️ Average Domain Rank: 78

Delivering strong expertise-led coverage for a wallpaper brand, designed to drive high quality, relevant links into the website and help to build awareness and authority.


VIEW CASE STUDY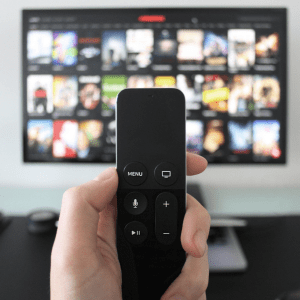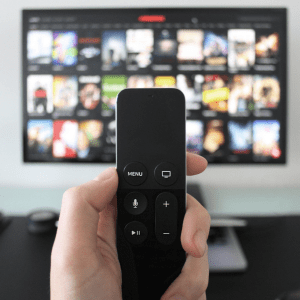 Ecommerce

Data: TV Show Complaints

⚡️ Links: 52
⚡️ Average Domain Rank: 70

Evaluating data to look at the ten most complained about shows of 2022.


VIEW CASE STUDY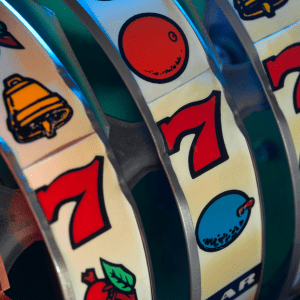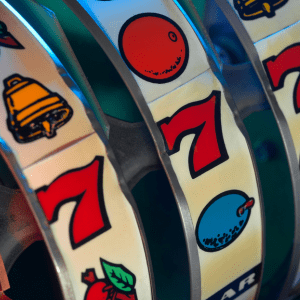 Gaming

Data: The "Odds Of"

⚡️ Links: 21
⚡️ Average Domain Rank: 77

Using data to evaluate the "odds of" certain events happening to drive data-led Digital PR coverage for the website.


VIEW CASE STUDY

Our Testimonials & Reviews
Read reviews of working with Cedarwood, directly from our clients.
I first spoke with Amanda following a Google search for and SEO company in Manchester. At the time I was considering a change in partner and spoke with two others. I can honestly say from the very first call I was convinced that Cedarwood Digital would be the partner of choice. They would have had to really mess up the pitch. I was privileged to work with Amanda and her team for about 6 months before changing jobs. During this time, it was an absolute pleasure. The business model is great, no account managers, just experts in their field talking to the clients as and when needed and with the right knowledge. Very open and transparent. I would highly recommend Amanda and Cedarwood Digital to any business looking to partner with an SEO agency.
At EZ Shopper we have always had a focus on SEO since we started the company in 2020. Although we had been doing guest posting and various forms of manual outreach, we couldn't seem to land the quality of links that we really needed. We spoke with a few agencies at the time and decided that Cedarwood was the option for us. They were approachable and honest in our initial calls, which we really appreciated. Working with Cedarwood has been a complete success. They've landed us links with some of the best websites in our niches, which has not only given us a ranking boost from the link authority, but an indirect benefit of their services has been the number of monthly referral sales we are receiving from product review placements we have landed. This in itself has meant that Cedarwood has proven to be a great value option for us at EZ Shopper. On top of this, the team at Cedarwood are fantastic to work with, and we always look forward to the monthly update calls to discuss what next month's initiatives are. We've had a great balance of product based outreach and also various PR campaigns. There has been some great "outside of the box" thinking from the team. We would highly recommend Cedarwood to anyone, for all your digital PR needs.
Cedarwood Digital are just like an extension to our internal marketing team family. We've been working with them now for nearly 2 years and some of the clever stuff they've come up with on our digital marketing campaigns has just been amazing. Amanda and her teams knowledge and ability to "pick up" a new industry is just fantastic and the results they've given us so far have really taken us forward and continue to do so on a month by month basis. They really do have all skill bases covered when it comes to digital marketing
I reached out to Cedarwood to help us try and use digital PR to secure organic links and mentions and step firmly away from the old black hat link acquisition methods that are de rigueur in our niche. Right from the off they were friendly and professional and throughout the pitch process demonstrated a good level creativity backed up by a thorough knowledge of SEO & SEM. They also had a high degree of confidence in themselves and their skills, all of which made the decision to contract with them an easy one. Initially, internally, there was some scepticism that Cedarwood (or any agency) was going to be able to deliver the sort of high value / high profile links that they were targeting. But they succeeded, and they continue to succeed to this day, gaining us frequent coverage and links on some of the highest authority websites in the country that will stand the test of time. I think it's fair to say that they surpassed our expectations, and I would have no hesitation in recommending them to any other prospective clients.
"Cedarwood are a crack team of digital experts who provide realistic, straight-talking, sound advise. I've had the pleasure of working with Amanda and her team over the past few years and thanks to their support we saw our inbound leads increase substantially in what is a difficult, long-lead service industry. These folks know what they're doing, and they do it in a no-BS, transparent way so you always know where you're at. Love 'em and would highly recommend 'em!"
"Having worked with Cedarwood for 4 years, I can honestly say that they have been instrumental in the continued growth and success of Patient Claim Line. The team are extremely knowledgeable, highly-skilled, friendly, honest & have the confidence to challenge our own internal decisions if they feel it in the best interest of our business & results. The team are always thinking of ways to build out campaigns & can be relied upon to continuously improve through their collective thinking & creativity"
"Hayes have been working with Cedarwood for almost 5 years and have seen our business go from strength to strength with their advice and under their guidance. We partner with them for our PPC, SEO and large elements of our digital marketing and outreach. They are very proactive, forward thinking and always up to date with the latest ,marketing do's and don'ts and best practices. As a company we find them professional, friendly and extremely efficient. Communication is always relevant and the understanding they have of our business and sector is hugely reassuring. Cedarwood is a company that goes the extra mile to understand your whole business in order to provide the most relevant digital marketing opportunities."
"We have been working with Amanda and Cedarwood Digital for many years now. We have always found Amanda to be very knowledgeable and the forefront of her industry. In a highly competitive industry we have maintained exceptional growth thanks to her expertise in digital marketing. Our PPC campaigns have been optimised to way outperform the market and are continually refreshed to adapt to all external factors. I have always found Amanda to be honest and direct. Problems are dealt with efficiently and without excuses if they ever occur. I would have no hesitation in recommending Amanda and her team to anyone seeking digital marketing expertise."
Amanda and her team at Cedarwood worked with me on separate SEO projects over the years. Her drive, enthusiasm, professionalism and attitude shine through and of course the work is top level! Highly recommended.
"Amanda and the rest of the team at Cedarwood are absolutely fantastic and a pleasure to work with. Amanda has an unrivalled knowledge of SEO and PPC, and is excellent at implementing effective digital strategies to help businesses grow. She also helped me significantly develop my own understanding of SEO and PPC."
"Amanda and the team are not only a pleasure to work with, but the results that they provide are fantastic. The overall business has benefitted hugely from the SEO and PPC activity and I look forward to continuing to work with them."
The Digital PR team at Cedarwood are second-to-none. I have worked with numerous agencies in the past who have offered a service such as this, but never received such excellent results. The team have a very sophisticated approach, working closely with the internal SEO experts to ensure that all links generated are of a high quality and pass value onto our domain. The Digital PR team have an excellent understanding of our (numerous) brands, and are capable of taking sometimes quite a dry subject matter and turning this into compelling campaigns that are popular with mainstream press. We regularly feature in publications such as The Daily Mail, The Express, The Sun and Manchester Evening News - all with links back to our website, which is a challenge many other agencies are nervous to tackle.
I was extremely impressed with how professional, well structured, and easy the onboarding process with Cedarwood. In a competitive market it is vital to be able to hit the ground running and generate leads and working with Anna, James and the team allowed us to do just that with minimal disruption or time needed from our internal teams.
Our Link Building Approach
Data-led campaigns are at the heart of what we do, after all a great data piece or a juicy new angle on existing information is exactly what journalists are looking for.
Whether it's creating a survey or working with a wide range of online free data sources, we know where to go to get the data and how to present it in a way that journalists will love. Data-led campaigns are a really effective away to build links and we've been doing it for years! 
Trending topics are a great way to get your brand in front of a crowd and what better way to do that than by newsjacking a current trend? 
Through our range of news listening tools and our weekly newsrooms, we are always on top of trending topics and ready to jump on newsjacking trends that are relevant to your brand. So if you're looking for an agency that's able to quickly and effectively jump on media placements then we are here to help. 
We don't always need to rewrite the wheel, in fact in many situations simply identifying where competitors have had success and looking to emulate that is a great supplementary tactic for our link building campaigns.
Understanding and analysing our competitors, helps us to ensure that we don't have any key gaps in our link profiles and it can also be a great way to generate new ideas for campaigns or to inspire ideas, that's why we undertake thorough analysis to understand where the opportunities lie. 
Looking to build and expand on those all important E-E-A-T signals to help add SEO benefit? Then thought leadership is an effective approach to both build your brand and your key signals across the board.
Working closely with representatives from your business we will create and craft effective thought leadership pieces to gain placements on key industry, national and regional publications which help to showcase those important expertise and authority signals that will help to boost your overall SEO performance. 
Looking to gain exposure for both your brands and products? Then product placements can be a really effective way to not only build those all important links, but also to gain some great referral sales at the same time.
We've a great deal of experience working with top 10 lists and gift lists across major publications, magazines and newspapers – getting product placements which will drive real traffic and referral sales value to your website, in addition to some great links from top tier publications. 
Keeping an eye on the media plays a key role in successful link acquisition and our range of media monitoring tools allow us to keep an eye on any requests that journalists might have for information.
Whether it's working with industry tools such as Response Source, or utilising social media tools such as Twitter or TikTok, we're constantly monitoring trends and breaking news to keep an eye on what journalists are covering, to see where we can add value to the conversation. 
What Are The Benefits Of Link Building?
There are a number of benefits of link building and these include:
Improved search engine ranking (SERP). Backlinks are one of the most important factors in search engine optimization (SEO), as they signal to search engines that your website is a valuable resource worthy of ranking highly for relevant keywords.
Increased website traffic. Links from other websites can drive traffic to your own website. This is especially true if the links are from high-quality, authoritative websites.
Brand awareness. Links from other websites can help to increase brand awareness for your business. This is because when people see links to your website on other websites, they are more likely to remember your brand and visit your website.
Improved credibility. Links from other websites can help to improve the credibility of your business. This is because when people see that other websites are linking to your website, they are more likely to trust your website as a reliable source of information.
Increased sales. Links from other websites can lead to increased sales for your business. This is because when people visit your website from other websites, they are more likely to make a purchase.
 
What Our Industry Peers Say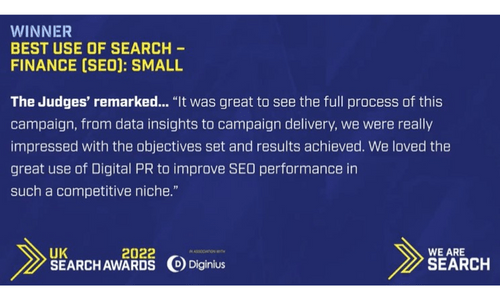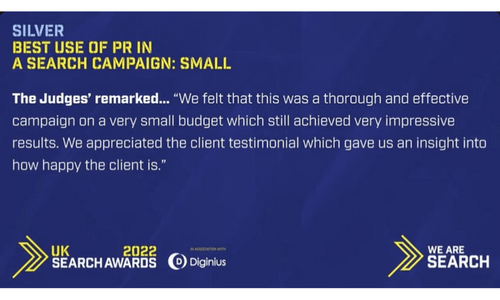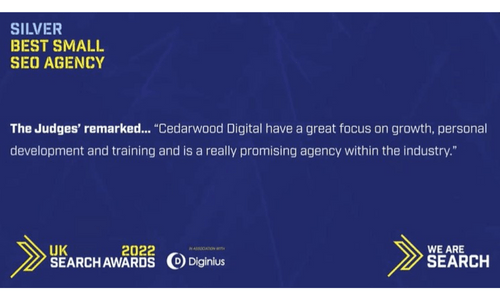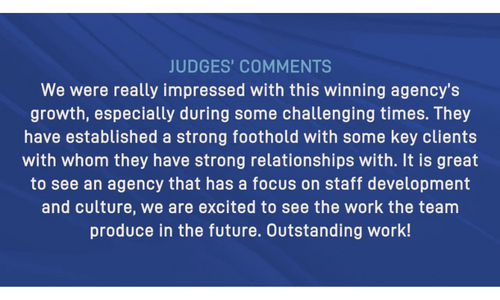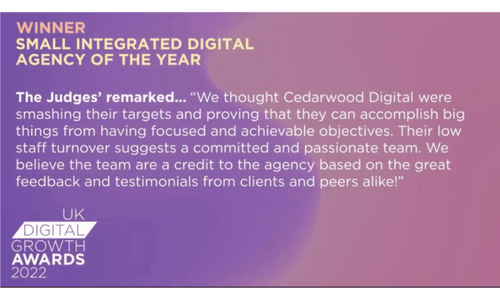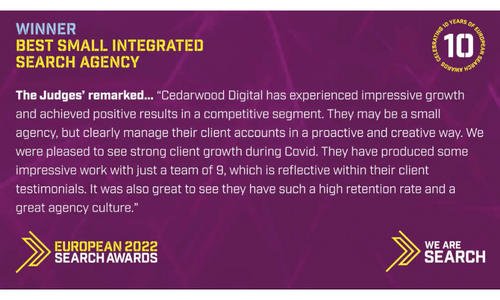 Find out more from our Digital PR experts.
Latest News From Our Digital PR Team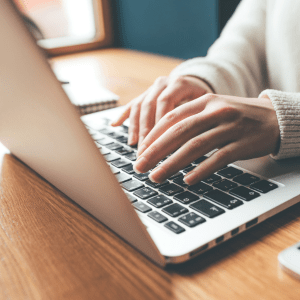 Content Reviewed & Fact Checked By Amanda Walls, Director
Content Updated: 17/10/2023