We're delighted to announce that our Director Amanda Walls will be speaking at the April Brighton SEO event in front of an audience of thousands talking everything SEO & Digital PR.
Amanda will be speaking on the Wednesday afternoon at the Online PR Show with her talk discussing "Using Digital PR To Enhance Your EEAT Signals" – a great talk for anyone looking to use digital PR to enhance their overall SEO – or for anyone who particularly works in a YMYL industry, where this is held to an even higher standard – to get a better understanding of how they can utilise digital PR in this way.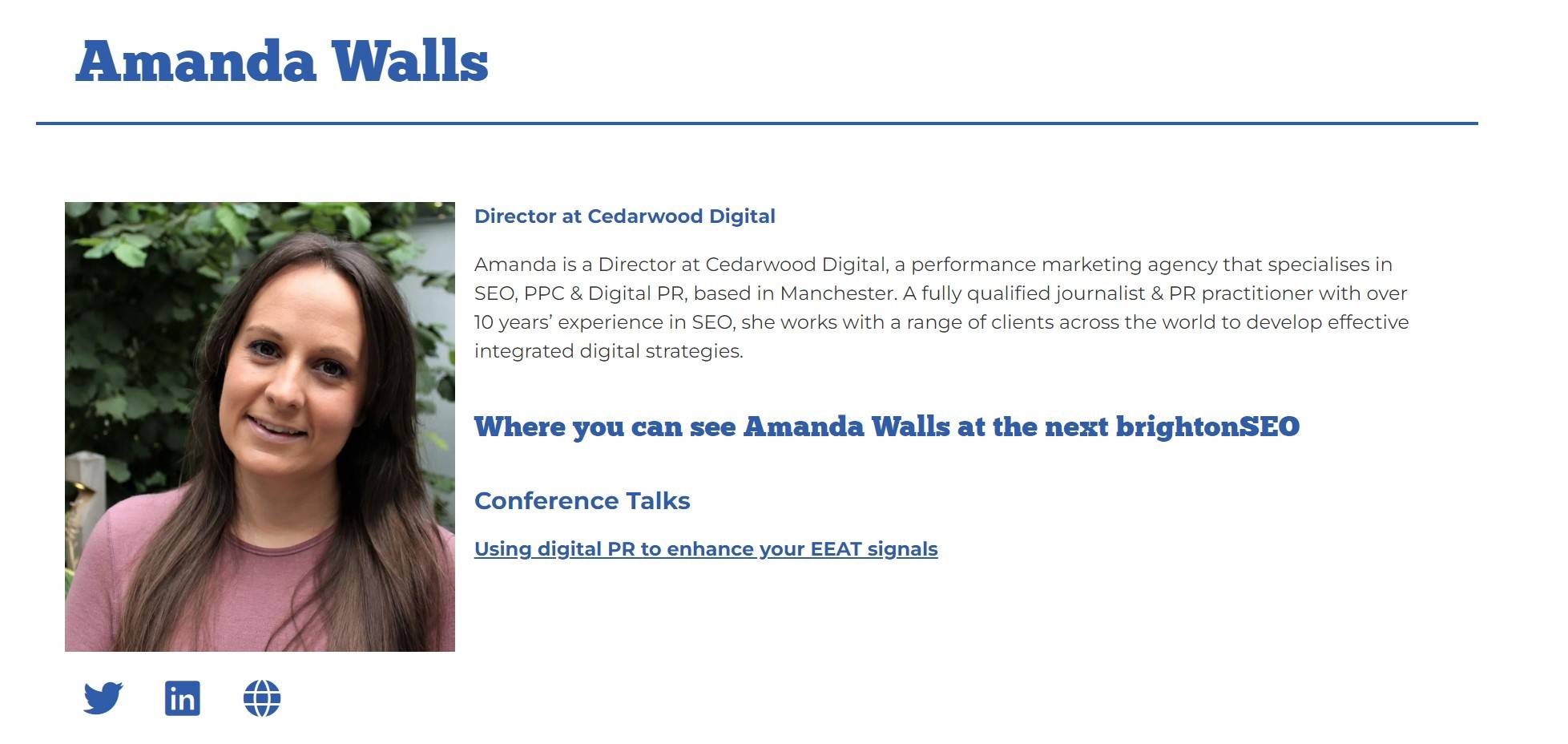 The talk will have:
💥 Lots of great Case Studies which show how digital PR can help boost your SEO
💥 Great ideas on how to think outside of the box when it comes to newsjacking & thought leadership
💥Insight into why digital PR matters for EEAT
💥 Ideas on how to get journalists to come to you!
So if that sounds of interest get yourself booked on or check the talk out online when an online version of the conference day is released the week after.
To find out more about schedules on the day or to book your ticket click here: https://brightonseo.com/event/online-pr-show/