You didn't think Love Island was just a TV show full of wannabes did you? There are plenty of nay'sayers who avoid reality TV and denounce it's trashy and tacky connotations. But if you work in digital marketing, and more specifically, digital PR, you'd do well to watch. The comings and goings of white-jean-wearing young men might turn you off, but ignoring a show with an audience of 13.6 million, is a newsjacking opportunity you can't turn down.
Newsjacking
Newsjacking is one of the fastest and more fun ways of getting coverage for your clients. It relies on knowing what's happening and when, and then jumping on it. Which is why popular TV shows like Love Island shouldn't be sniffed at. There were 165,000 online searches for Love Island in the month of May alone, and that was before the show even started. The show's Twitter account has 1.1 million followers, with Instagram racking up a hefty 3.2 million followers. That's a lot of people in the digital sphere looking for Love Island content.
National Press Coverage
The Google definition of newsjacking is 'the practice of taking advantage of current events or news stories in such a way as to promote or advertise one's product or brand.' There might not be an obvious correlation between your client and who chose who in the latest 'recoupling' but newsjacking needn't be so specific. Our client, Patient Claim Line, specialises in medical negligence – about as far from sexy singletons as it gets. Yet, we secured coverage in the Daily Mirror for them as part of a comment piece on a former Love Island contestant.
Linkbuilding
Demi Jones had been diagnosed with thyroid cancer which led to a huge increase in online searches for the disease. Using this data, we asked lawyers at Patient Claim Line for information on the diagnosis and how important early detection is. Then we pitched out the story to the press. The Daily Mirror, with an average monthly audience of 32 million people, ran the story. And included a link to Patient Claim Line. Not only does the Daily Mirror have a huge reach, thus getting our client seen by potentially millions of people, but as a trusted publication with a high domain rating, it signals to search engines that Patient Claim Line is a site worth coupling up with (might be going too heavy on the Love Island in-jokes now)!
Shopping Habits
It might not surprise you to know that the target audience for Love Island is millennials (those aged between 16 and 34). And it might surprise you even less, with their higher disposable income, that millennials are the age group most likely to shop online. Do you see where I'm going with this? Targeting your PR at the people who are spending just makes sense! Not to mention, if you double whammy it with a slick PPC campaign and pump up your SEO at the same time, well, the links will come rolling in and so too should the conversions.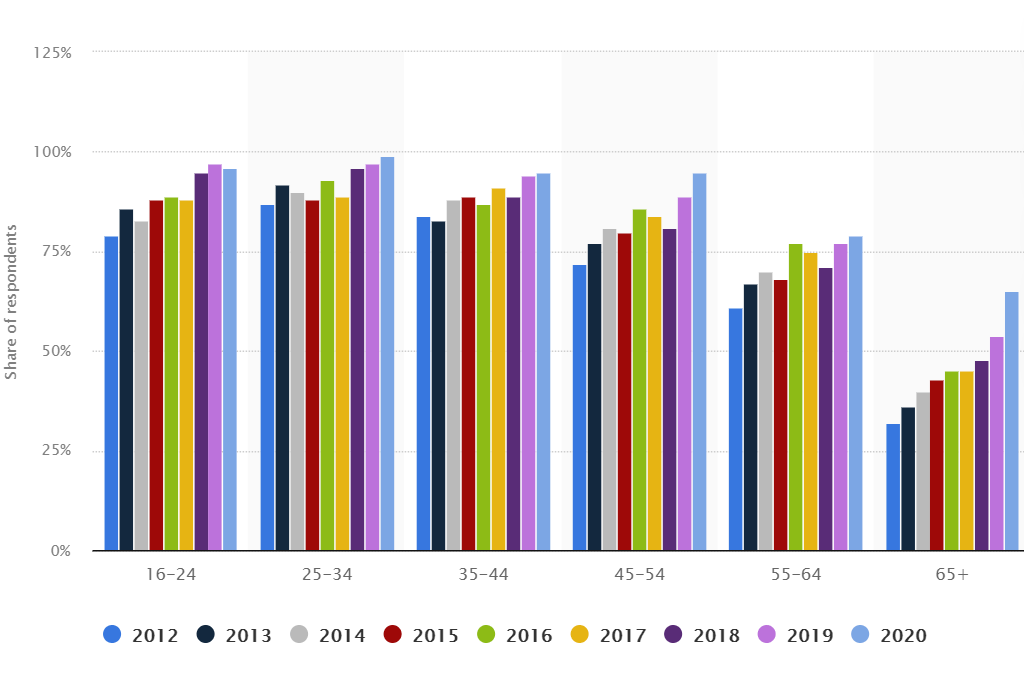 Don't put all your eggs in one basket.
It goes without saying that different clients will have different customers and the likes of Love Island aren't for everyone. But when it comes to digital marketing it's important to play the field and have your finger in all the potential newsjacking pies. Just as staying abreast of politics, world affairs (did someone say pandemic) and sporting events can be crucial, so too is popular culture. Right now, we're looking at the earnings of Instagram influencers for one client and delving into cryptocurrency for another. There's no one size fits all with digital PR and Outreach, but the more open your mind is the more likely you are to find opportunities everywhere.
Want more Digital PR tips and tricks? Check out how British fast fashion retailers are building links in this blog here or find out more about our Digital PR service here.