Our Senior PR Executive Alex and our Content Executive Emma discuss how newsjacking can grab media attention and move the needle.
When it comes to PR and Outreach, it's fair to say that some subjects are more exciting than others. Our client, Patient Claim Line is one of the top medical negligence firms in the UK but medical negligence isn't always the most juicy topic. So sometimes, we have to think a little outside the box when working to get them extra coverage.
The Challenge
We were aware that Patient Claim Line had not been ranking as highly as we would like for certain medical negligence keywords. So, we wanted to increase the authority of the site in order to improve the rankings of our target pages. In order to achieve this, we needed to look at the backlinks that are going into the pages we wanted to improve. Building high quality backlinks are one of the ways you can improve a target page's ranking potential – check out our blog post here on how important links are for SEO for more info.
As always, we wanted to make sure we were generating lots of links for Patient Claim Line from accredited and respected online publications. Journalists want stories that engage an audience and we want to get as many links as possible from websites with a high domain rating. Patient Claim Line can be tricky to get coverage for; journalists don't necessarily want to write about medical negligence, and readers don't always want to read about it in mainstream news.
Taking all this into account, we decided to create PR for Patient Claim Line using a topic that would appeal to publications and readers alike.
The Solution: Newsjacking
Newsjacking is when you find a trending news topic and incorporate it into a story about a brand, business or product. It's a form of content marketing that takes advantage of what's popular and spins it. It means you get a business into people's consciousness when they are already paying attention.
An always-hot topic in the UK is soap storylines. Soaps appeal to a wide demographic and journalists regularly report on them. In addition, the characters are relatable to a large majority of people. This makes stories about soaps an ideal avenue to pursue for newsjacking.
Coronation Street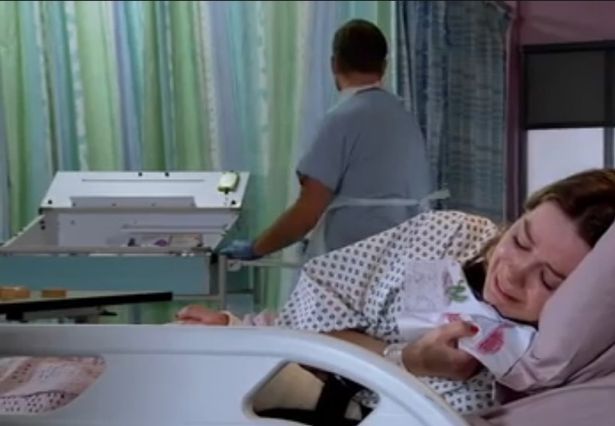 Coronation Street is watched by roughly 6 million people. The characters are well known and well loved. So, when Abi Franklin was admitted to hospital, the media, naturally, picked up the story. Abi, a recovering drug addict, had been left unattended with an open trolley full of liquid morphine which she then stole. The careless actions of the medical attendant had put Abi at risk of relapse. We knew this was a great opportunity to gain some coverage for Patient Claim Line and increase backlinks and traffic to their website.
We spoke to Litigation Executive, Jennifer Smith, from Patient Claim Line to get her opinion on the story with a plan to use this to generate PR coverage for the firm. The storyline sparked outrage amongst Corrie fans, with many taking to twitter to critique the show on what viewers believed was an unlikely storyline. Patient Claim Line's legal expert Jennifer agreed with fans and confirmed that the drug trolley being left unattended was unlikely. However, she then pointed out that the actual medical negligence that occurred was a failure to spot Abi's fragile mental state and provide help and support. This, Jennifer confirmed, is actually a very common occurrence and Patient Claim Line has worked on many such cases.
Creating Content
Whilst initially we had been looking for a comment regarding the drug trolley, we knew that the missed mental health diagnosis would generate much more interest. We contacted websites, TV journalists and showbiz reporters with the story. The end goal was to build links on to the Patient Claim Line website to enhance it's authority, but also to generate leads.
By marrying popular culture with medical negligence we had generated a story that news websites, and their readers, would be interested in. This appealed to well-known titles and gave Patient Claim Line national coverage and credible backlinks.
The Results
38 Pieces of Coverage
31 Backlinks
Average Domain Rating 72
The story was a success and was covered by leading publications like The Express and The Daily Star. We secured 38 pieces of national coverage for the business and built 31 links into the Patient Claim Line site.
A Twist in the Tale
It can take between three and six months for a website to see the effects of SEO.
When the Corrie newsjacking story was released in September 2020, Patient Claim Line was ranking in position 9 for specific keywords. After the story landed and there was a Google algorithm update in December 2020, this changed. As of January 2021, they were ranking in the top 5, hovering steadily at position 4.
In using newsjacking as a PR method and targeting popular culture, we were able to drive awareness and increase authority for the Patient Claim Line website. Moreover, they then ranked higher for their target keywords and their medical negligence page now ranks in the top 5 search results.
Our blog, How to Get Media Coverage for Your Business gives you more ideas on grabbing media attention.