We're absolutely delighted to announce that we have been nominated for two awards at the UK Ecommerce Awards 2022 for:
📍UK Ecommerce Small Agency Of The Year
📍Ecommerce Search Campaign Of The Year (With Hayes Garden World)
After winning Small Ecommerce Agency Of The Year at last year's awards we are absolutely delighted to have been nominated again, especially for awards which are so well recognised within the UK Ecommerce community.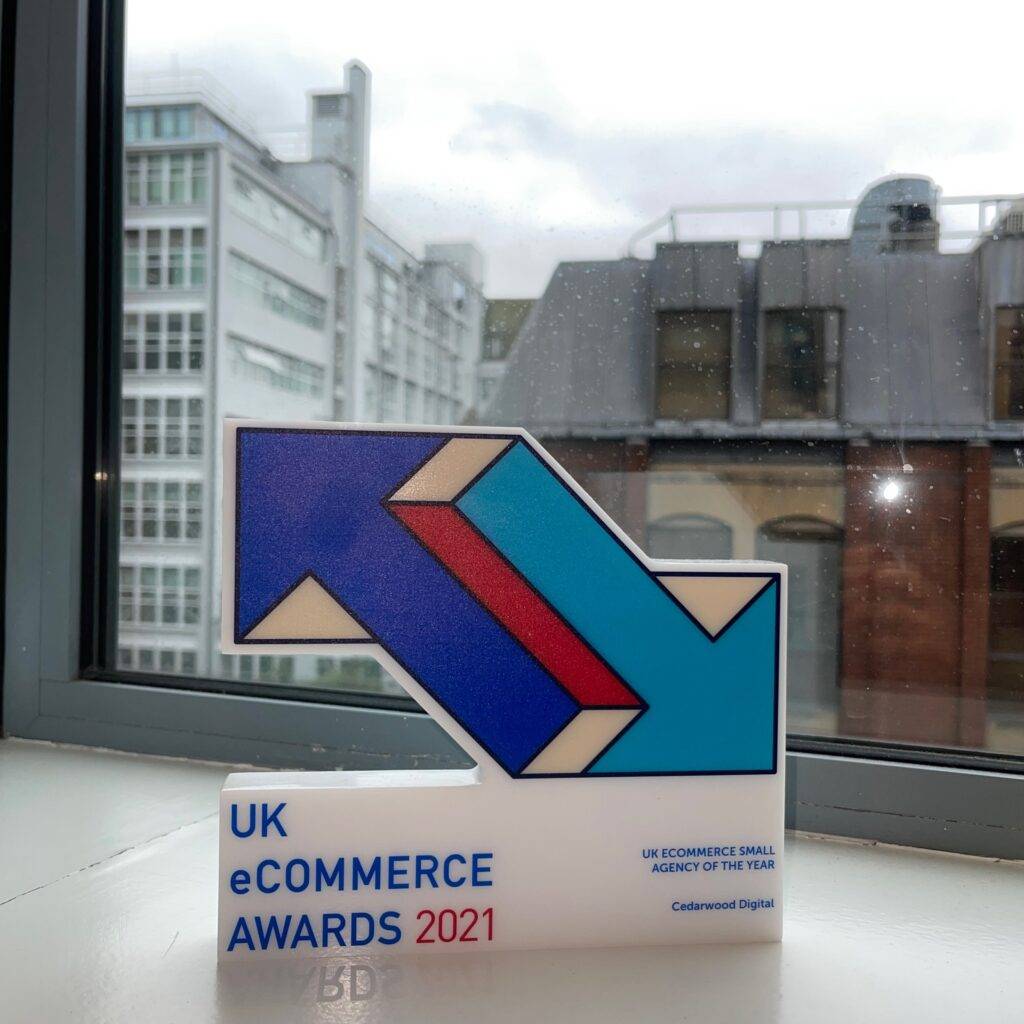 The last 12 months has been a period of significant growth across the business but particularly within our Ecommerce clients, not only have we grown accounts with our existing clients, but we have brought on a range of new ecommerce clients during the year selling a range of products from vapes to desks to jewellery to furniture.
Ecommerce has grown significantly since lockdown and we've been working closely with our clients old and new to keep them at the forefront of the user search, through both SEO and PPC, to ensure that they are maximising their visibility and increasing their sales.
We look forward to attending the ceremony in November and you can find a full list of all the agencies nominated here