After a busy week on the road delivering talks at a couple of industry events it great to be back in the office and celebrating not one, not two – but three wins at last weeks' European Paid Media & Ecommerce Awards.
We're delighted to have been recognised alongside some amazing agencies across Europe and are even more delighted to have taken home three awards in some very coveted categories. Unfortunately we couldn't be there in person to collect the awards due to having previously planned industry events – but we're excited for the awards to arrive to share the success with the entire team.
The awards that we took home last week were:
European Paid Media Awards:
Retail Campaign Of The Year – Cedarwood Digital & Hayes Garden World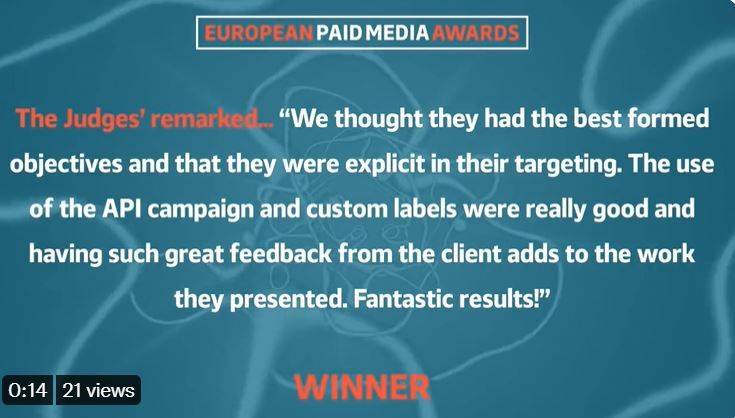 Small Paid Media Agency Of The Year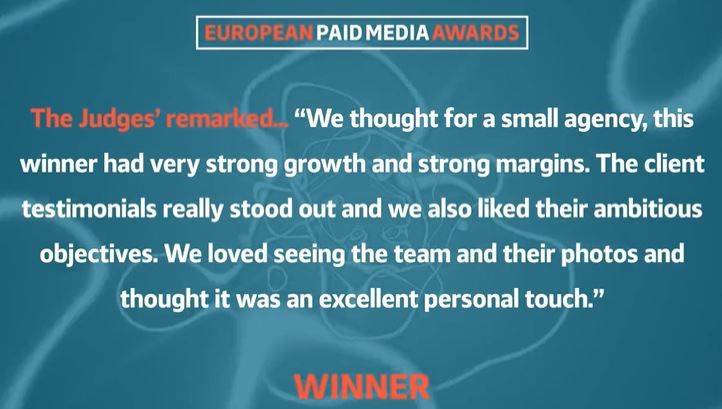 European Ecommerce Awards:
Small Ecommerce Agency Of The Year
We are absolutely delighted to have taken home all three awards in recognition of our work over the last 12 months and look forward to continued success over the next 12 months.