2023 is just three days in and already we are welcoming new clients to the Cedarwood fold. The end of 2022 saw us drive even stronger campaigns for our clients, while also taking home a number of UK Search Awards and we are now delighted to welcome some new clients onto our books for 2023, starting with our new paid media client, Cycle SOS.
Cycle SOS the cyclist's national helpline is made up of a highly trained team of specialist personal injury lawyers, that has recovered millions of pounds for cyclists, through cycle accident claims over the past thirty years. Their specialists will support and advise you throughout the cycle accident claims process.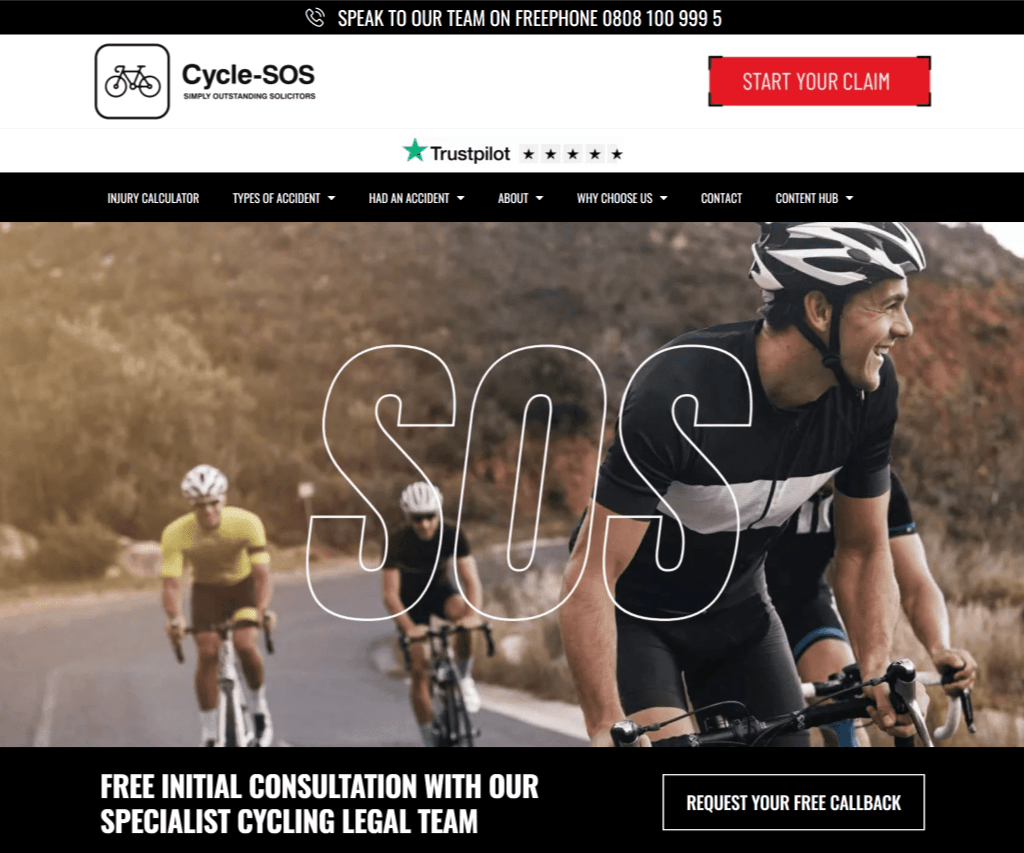 We'll be working with Cycle SOS across Paid Media to help grow, develop and create new campaigns in their vertical, aimed at targeting cyclists who may have a compensation claim, or who may have been the victim of an accident through no fault of their own.
Our extensive experience across the legal paid media landscape and effective use of PPC puts us in a strong position to help build and grow the brand along with the challenging targets that have been set.
Paid Media Manager Anna Simpson said "We're delighted to have Cycle SOS on board, our unparalleled experience in the legal sector means that we have the structure and knowledge to really take this business to the next level and we are look forward to working with the team to achieve their goals."
Director Of Marketing at Cycle SOS, David Burke said "I was extremely impressed with how professional, well structured, and easy the onboarding process with Cedarwood. In a competitive market it is vital to be able to hit the ground running and generate leads and working with Anna, James and the team allowed us to do just that with minimal disruption or time needed from our internal teams."
We look forward to working with Cycle SOS throughout 2023!