Facebook is continuously evolving and offering more and more new ad formats, but how do you know which one is best for you? This blog will walk you through the various formats, and help you choose which you should adopt to reach the right audience to help you hit your campaign goals.
Image Ads
Image Ads are the most simple of the ad formats. You can use your own photos or create stock images to engage your audience. A picture, after all, is worth a thousand words, so don't be afraid to get creative to attract your audience. Facebook's creative hub allows you to test different image and text formats to find the best look for your advert.
These have the benefit of driving awareness of your business, can communicate a simple message to your audience and are quick and easy to create.
Video Ads
Video ads are a powerful way to showcase your products and services by using visuals and audio to capture your audience's attention. These can be used to highlight a unique feature of your product or tell a story to drive awareness of your brand. Video ads can appear in a variety of placements including feeds, stories, reels, and many more.
The main advantages of this format are improved brand awareness, customer engagement, and increasing lead generation. So your choice is not limited when deciding to use a video ad.
Stories
Stories provide an edge-to-edge experience to steal your audience's attention with quick-frame videos and interesting ads. Stories can have a very large reach and a higher click-through rate.
Unique ads can be used to increase customer interest and boost awareness of your products.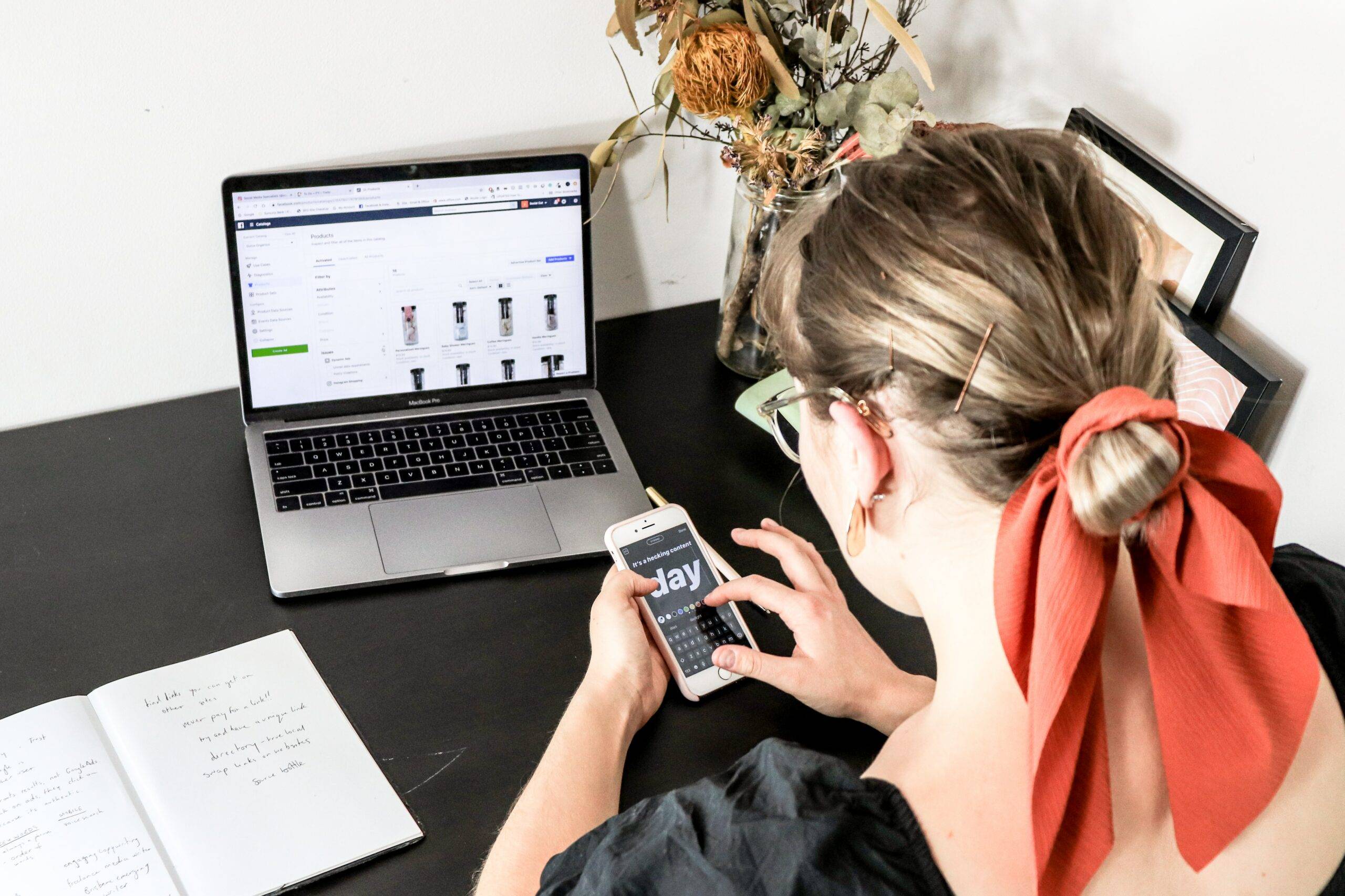 Messenger
Messenger Ads are a perfect way to encourage customers to interact with your brand. The use of manual and automated features can be used to personalise your message to your existing or potential customers.
Messenger ads are effective in reaching large numbers of people and starting conversations with your customers.
Carousel
Carousel ads let you display as many as 10 images or videos within a single ad. Each image or video has a headline, link and call to action button, making it easy for the customer to navigate when clicking the ad.
Carousel ads are used best to:
– Showcase multiple products in a single ad
– Highlight different features of a product or service,
– Take the user through a process
– Tell a story of your brand.
The main benefit of carousel is it increases consideration towards your brand and encourages people to actively engage with your product or service.
Slideshow
Slideshow ads contain different images that come together in a single harmonious slideshow. These are comparable to video but can be made on a smaller budget. Additionally, these are quick to create and can be set up easily from your Facebook page or phone. No matter how fast or slow the connection, these advertisements load quickly and play smoothly.
These are most useful if you need to create an immersive ad quickly and inexpensively, and want to reach people with slower connections.
Collection
Collection ads have the unique ability to tailor your catalogue to each individual. The usual format consists of one main image accompanied by 3 smaller images. When the customer clicks on the ad they will receive a full-page instant experience which allows customers to see the storefront, browse for products and make a purchase effortlessly.
These are helpful if your campaign's goal is to drive product awareness and increase conversions for your business.
Playables
Playable Ads allow customers to interact with your app before they decide to install it. These ads consist of 3 components; a lead-in video, a demo and, finally, a call to action. These are most commonly used for gaming apps.
Playables are effective for engaging customers and driving actions, as the customer gets to have a preview of the app before they decide to download it.
Which ad format is best for me?
With all these different kinds of formats available to select, how do you know which one to choose? It is crucial to define your target audience in order to know who to direct your ads at. Each ad format comes with its advantages so you need to select one that aligns with your campaign objectives.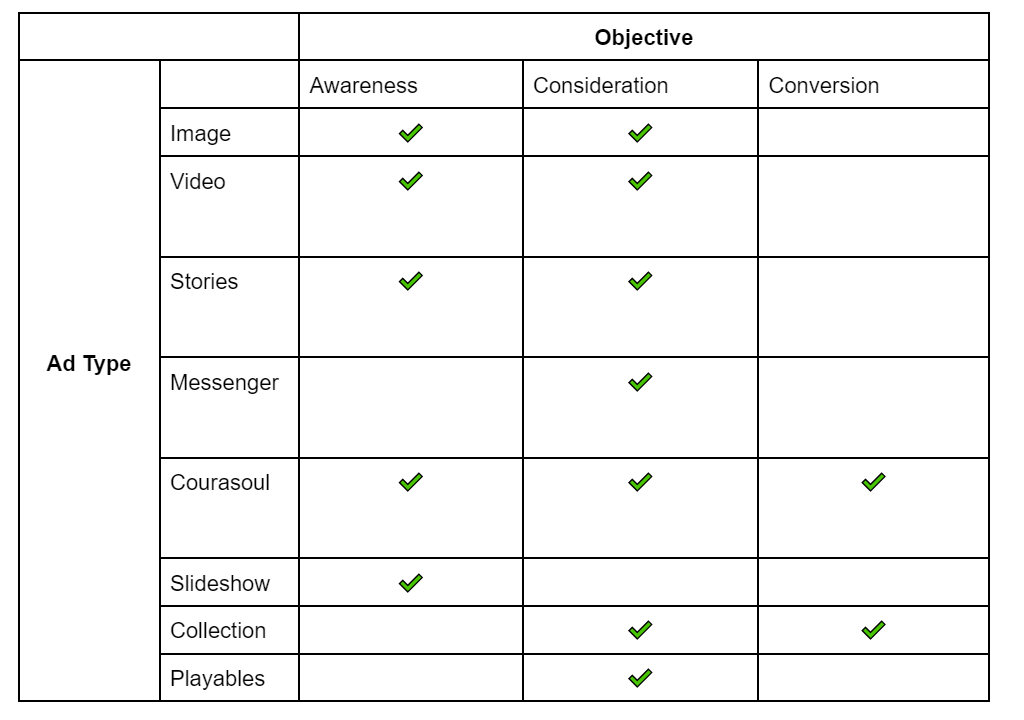 One more thing
It's important to remember that Facebook is constantly evolving, so it's critical to stay on top of the latest changes to ensure your business thrives on the meta platforms.
Get in touch today if you want to start integrating Facebook advertising into your marketing strategy.