PPC / B2B / Lead Generation
Growing A B2B Brand From Inception
Increase In Conversions (2021-2022)
Reduction In CPA (2021-2022)
Increase In Conversion Rate (2021-2022)
Born ugly approached us as new brand ready to launch within the market & grow their online visibility & drive leads. The project was initially based around driving visibility for the brand through highly targeted and relevant keywords.
As this was a new brand that we were helping to bring to market but also wanting to drive a high level of performance marketing, we had a multifaceted strategy to ensure that we could deliver for the client. 
Market Research – Understanding the playing field of the current market we were looking to enter taking into account competition but also exactly who the ideal target market was so that we could plan our strategy more effectively.
Keyword Research – Working with the client to really understand their business and what potential clients would be searching for, we built out a comprehensive list of relevant keywords, 
Campaign Build Out – Focusing on exact match keywords to ensure that the intent behind the keywords matched what the client was looking for, we utilised Target CPA bidding to ensure that we were maximising our potential in the market to drive high quality leads.
Multi-Channel – We utilised both Google Ads & Microsoft Ads to achieve our goals as we know that a high percentage of users on desktop have their default search engine set to Bing so we didn't want to miss out on this audience by concentrating all our efforts solely on Google.
Testing & Experiments – As always, we test constantly to ensure that our marketing is as effective as possible, experimenting with ad copy to drive engagement, match types & devices to drive the most cost effective campaign.
We worked closely with Born Ugly to identify their target audience, who they were and what types of businesses they wanted to attract. We analysed this information and looked at the different lifestyles and behaviours that these users would possess. As we were looking for C-Suite users in established businesses and wanting to stay away from small start ups, we utilised ad scheduling to only run ads between 8am & 6pm on weekdays which were the most prominent office hours. This also meant that we were saving budget on users who were starting up a new brand and doing research outside of work or on a weekend.
We also tapped into the devices that our target audience would be using – people in work doing research would likely be on a desktop rather than a mobile. Therefore to attract the higher quality clients, we ceased advertising on mobile and tablet completely.  This led to an increase in the number of high quality leads that we trying to achieve and a much more cost effective campaign.
As a lot of these bigger, more established businesses have their headquarters in London, we created London-only campaigns to target our keywords to ensure that we gained as much visibility in these areas as possible. 
We used geo-targeting to set campaigns to only show in London (the other areas of the UK were covered in other campaigns). This meant that we could apportion a chunk of out budget to an area that would likely drive more of the type of user that we were looking for. It also meant that we could dominate this space a lot more easily, ensuring that we had high search impression share, not only driving leads but also brand awareness within the market. 
"Cedarwood are a crack team of digital experts who provide realistic, straight-talking, sound advise. I've had the pleasure of working with Amanda and her team over the past few years and thanks to their support we saw our inbound leads increase substantially in what is a difficult, long-lead service industry. These folks know what they're doing, and they do it in a no-BS, transparent way so you always know where you're at. Love 'em and would highly recommend 'em!"
Increase In Conversions (2021-2022)
Reduction In CPA (2021-2022)
Increase In Conversion Rate (2021-2022)

33 Countries Targeted
27% Increase In Sales
29% Conversion Rate Increase

Growing Watches2U sales nationally & launching internationally into over 30 countries worldwide.


59% Increase In Leads
29% Increase In Paid Traffic
52% Conversion Rate Increase 
Helping PCS to drive strong B2B leads into the website & attracting highly qualified leads for a strong B2B brand.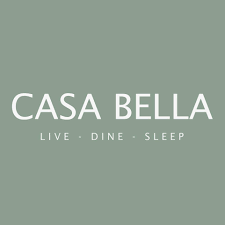 60% YOY Growth
42% Transaction Growth YOY
6.5% Conversion Rate Increase

Helping Casa Bella Furniture to grow their presence as one of the UK's leading suppliers of mango, indian wood & industrial furniture.