Paid Social Agency Manchester
Award-Winning Paid Social Agency
The world of social advertising is constantly evolving & we know that keeping up to date with the latest products & trends is essential to ensuring that you're at the top of your game. Our team stays on top of current trends so you can know you'll always be ahead of the field.
We love data & we know it's key to making the right optimisations & getting you in front of the right audience. We work closely with multiple data touchpoints including your own internal data to drive models which deliver on what you really need – business metrics vs vanity metrics.
Paid Social advertising is about driving leads & also awareness – our expertise in this area helps to ensure we are putting your brand first, driving the awareness & visibility that you need to grow & develop your brand in front of the right audience.
What is Paid Social Advertising?
Content Reviewed By Anna Simpson, Paid Media Manager
Paid Social Advertising is advertising across social media channels with the aim of promoting a product or service & putting it in front of a user. Paid social advertising is often widely used as a brand awareness tool & can be used to bring new products to market as it has the ability to put adverts in front of a very large audience for a lower cost than many traditional advertising channels. 
Paid social advertising differs to traditional organic social media as it's a paid for platform. Regular posts and interactions on social media are unpaid for & therefore "organic" – by contrast, paid social advertising works through an advertising manager which pays either by click or by impression to showcase an ad to a user based on demographic targeting & the users interests.
Paid social advertising is widely used by advertisers who are either looking to target a wider market, or who have a very clear understanding of what their target consumer looks like. As a result, it requires a lot of optimisation & iterations to work effectively – it also requires a good understanding of the consumer base as its interest-based targeting means that understanding your audience is key to knowing where to place your ads & how they will work effectively.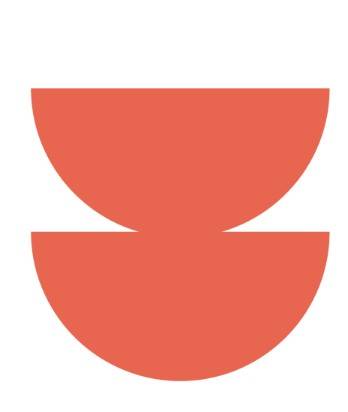 Clients We've Worked With
How Does Paid Social Advertising Work?
Paid Social Advertising works in a number of different ways & very much depends on the platform that you are using & the audience that you are looking to target. There are a wide range of social media platforms that offer paid advertising targeting to their consumers and these including Meta (Instagram/Facebook), TikTok, Snap, Twitter & LinkedIN. Each of these platforms has its own purpose & audience, so to utilise social media advertising effectively it's important that you understand how each of these platforms work and who/how they are trying to target.
There are a number of different models & advertising types available across paid social platforms these include lead forms, image ads, video ads, carousel ads, text ads & many, many more. From a model perspective, advertising options can range from pay per click to pay per view right through to cost per impression share, so again having a really clear understanding of what you want your marketing campaign to achieve is key to choosing the right channels and campaign types for success.
Our Testimonials & Reviews
What Our Industry Peers Say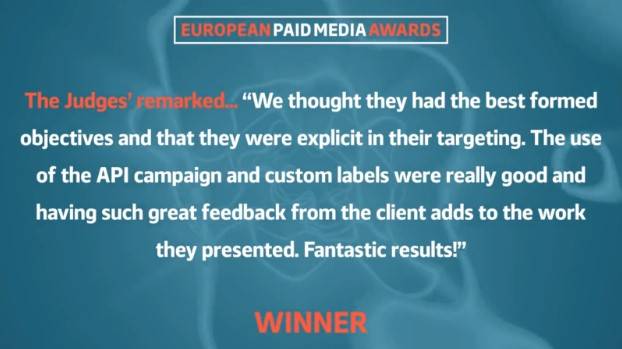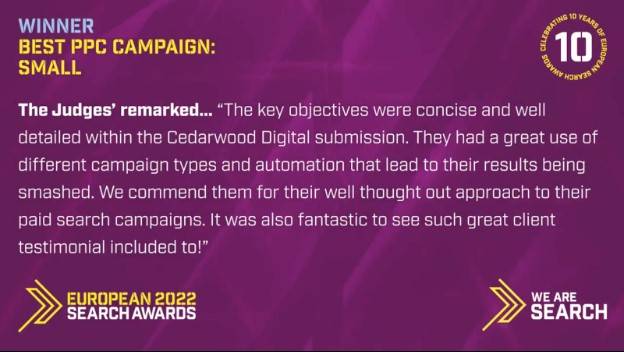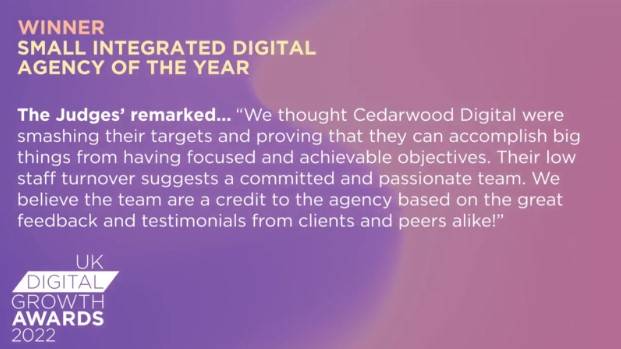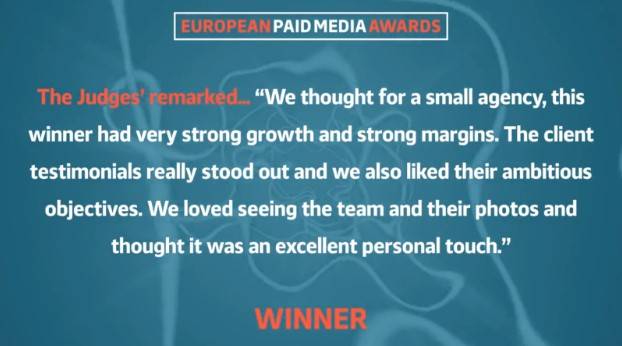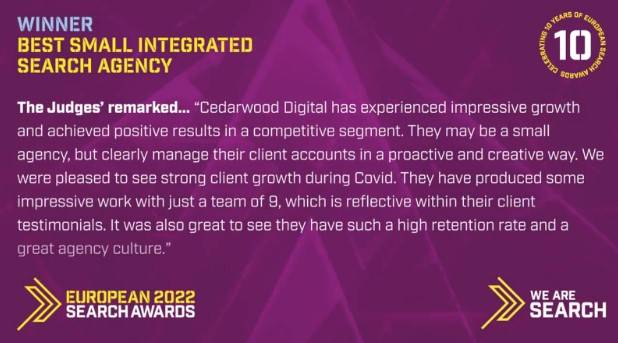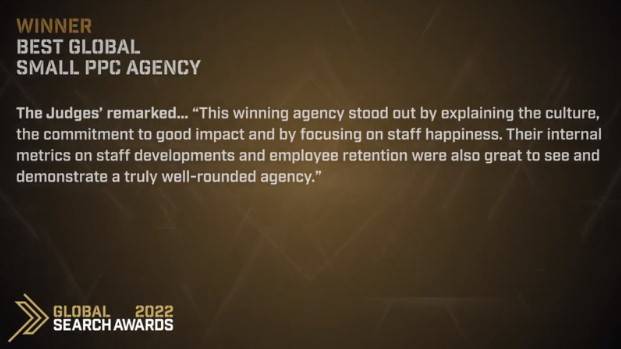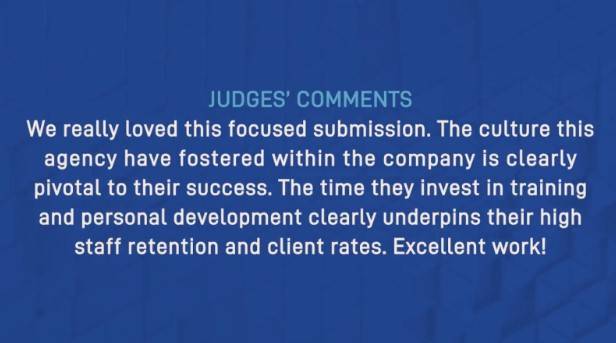 What Our Clients Say About Us
Cedarwood Digital are just like an extension to our internal marketing team family. We've been working with them now for nearly 2 years and some of the clever stuff they've come up with on our digital marketing campaigns has just been amazing. Amanda and her teams knowledge and ability to "pick up" a new industry is just fantastic and the results they've given us so far have really taken us forward and continue to do so on a month by month basis. They really do have all skill bases covered when it comes to digital marketing
"Cedarwood are a crack team of digital experts who provide realistic, straight-talking, sound advise. I've had the pleasure of working with Amanda and her team over the past few years and thanks to their support we saw our inbound leads increase substantially in what is a difficult, long-lead service industry. These folks know what they're doing, and they do it in a no-BS, transparent way so you always know where you're at. Love 'em and would highly recommend 'em!"
"Having worked with Cedarwood for 4 years, I can honestly say that they have been instrumental in the continued growth and success of Patient Claim Line. The team are extremely knowledgeable, highly-skilled, friendly, honest & have the confidence to challenge our own internal decisions if they feel it in the best interest of our business & results. The team are always thinking of ways to build out campaigns & can be relied upon to continuously improve through their collective thinking & creativity"
"Hayes have been working with Cedarwood for almost 5 years and have seen our business go from strength to strength with their advice and under their guidance. We partner with them for our PPC, SEO and large elements of our digital marketing and outreach. They are very proactive, forward thinking and always up to date with the latest ,marketing do's and don'ts and best practices. As a company we find them professional, friendly and extremely efficient. Communication is always relevant and the understanding they have of our business and sector is hugely reassuring. Cedarwood is a company that goes the extra mile to understand your whole business in order to provide the most relevant digital marketing opportunities."
"We have been working with Amanda and Cedarwood Digital for many years now. We have always found Amanda to be very knowledgeable and the forefront of her industry. In a highly competitive industry we have maintained exceptional growth thanks to her expertise in digital marketing. Our PPC campaigns have been optimised to way outperform the market and are continually refreshed to adapt to all external factors. I have always found Amanda to be honest and direct. Problems are dealt with efficiently and without excuses if they ever occur. I would have no hesitation in recommending Amanda and her team to anyone seeking digital marketing expertise."
"Amanda and the rest of the team at Cedarwood are absolutely fantastic and a pleasure to work with. Amanda has an unrivalled knowledge of SEO and PPC, and is excellent at implementing effective digital strategies to help businesses grow. She also helped me significantly develop my own understanding of SEO and PPC."
"Amanda and the team are not only a pleasure to work with, but the results that they provide are fantastic. The overall business has benefitted hugely from the SEO and PPC activity and I look forward to continuing to work with them."
Audience targeting on Facebook Ads is extremely powerful and can help you to really nail exactly who your target audience is; using data like age, location and even likes.
Remarketing can help to bring users back into the conversion funnel, whilst lookalike audiences are great at tapping into the next layer of potential customers for your business.
Lead generation has never been easier! Facebook Ads allows for relevant data to be captured in a form within Facebook. This eliminates the need for users to be taken to a new landing page which can disrupt the user experience.
Lead generation is therefore quick, clear and simple for the user, whilst also yielding the all-important information for your business to nurture and approve that lead.
These ads can be used across a wide range of platforms and placements including:
– Facebook and Instagram Feed
– Facebook, Instagram and Messenger Stories
– Facebook and Instagram In-Video (IGTV and In-stream)
– Facebook Instant Articles
– Facebook Marketplace
– Messenger Sponsored Message and Inbox
Facebook is one of the most popular platforms for social media advertising & also one of the most heavily utilised with millions of potential customers each month. Facebook also has one of the most advanced targeting methods of all of the platforms & is a great way to build reach & visibility with engaging ads.

Facebook Ads are available in a wide range of different formats from lead generation to carousel through to standard text ads & videos – so there's great options out there for every business advertising need.
Instagram is also a very popular social media advertising platform & has gained in popularity significantly in recent years as video has become a more popular way of consuming information. Instagram operates through the Meta platform & offers a wide range of advertising opportunities.
Through Instagram you can utilise traditional image ad advertising, text ad advertising & also video to generate user interest & promote your product or service to an audience who are engaged on social media.
LinkedIN is an incredibly powerful advertising platform if you know the job title or titles of the people that you are looking to target.
Although LinkedIN advertising tends to be more expensive than other Paid Social options, this is due to the high intent targeting nature – and the fact that you can put your ads right in front of people who are likely to convert.
Working with LinkedIN advertising we can help to ensure that your ads are placed in front of your target audience. 
Why Should I Use An Agency For Paid Social Advertising?
Paid Social Advertising can be a bit of a minefield for beginners & given that it has so many different facets, if you are just starting out, or even looking to take it to the next level, then the expertise of an agency can go a long way to helping you get there. 
With so many different elements & approaches to consider, paid social advertising can be more than a full time job for one person & finding an individual with each specific skillset can be a challenge. Working with an agency allows you to used the combined skillsets of a range of individuals who are able to identify what works best for your business – ensuring that we are constantly focused on your business goals & how we can achieve them.
Google & Microsoft Ads Partners
Don't just take our word for it – Google & Microsoft have bestowed their trust on us as part of their respective partner programmes!
To be a Google Partner we need to adhere to the following criteria:
Maximize Campaign Success: An account optimisation score of at least 70%
Drive Client Growth: Maintain & grow a high level spend across our client accounts over a 90-day period
Demonstrate Our Expertise: Ensure that at least 50% of our agency staff are certified on the latest Google products & soluctions.
Find out more from our Paid Social experts.
Latest News From Our Paid Social Team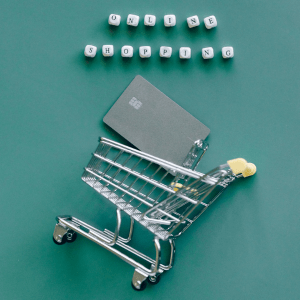 Google Merchant Center: Optimising your products for position #1 If you have e-commerce clients, you'll understand the importance of achieving maximum visibility for their products.
Read More »