Case Study:
Patient Claim Line
Digital PR / Reactive Newsjacking / Pop Culture
Marrying Medical Negligence With Pop Culture To Drive Links & Brand Visibility.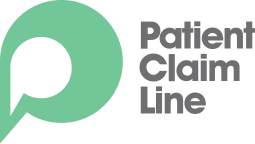 Given the nature of medical negligence & the more challenging nature of link acquisition we took a pop culture focus for our approach to reactive newsjacking following two Coronation St storylines which both involved instances of medical negligence, a Love Island star whose thyroid cancer diagnosis generated significant search volume & jumping on trending search volume data for Movember.
Our aim here was to jump on trending topics that the media were talking about & bring to the light our clients' expertise at an angle slightly different to what we would do traditionally. This allowed us to secure crucial links at a time where links where hard to build due to COVID.
In each of these cases we sourced expert legal comments & reached out to our network of journalists who we knew covered this style of story. It resulted in great coverage for the brand in top tier national & most importantly, direct leads & enquiries to the website for related cases. 
For the Coronation Street project we looked at two different story lines where our experts could provide commentary:
Jack Webster – Jack initially hurt himself playing football, but his symptoms continued to worsen as time went on. Despite being reviewed by a number of doctors & despite a number of symptoms there was a failure to diagnose Sepsis. As a result, Jack's leg became severely mottled & his father had to decide whether to proceed with an amputation.
Abi Franklin – Abi was admitted to hospital with a broken arm. A recovering drug addict, she reads a letter in hospital which upsets her, the doctor walks past & leaves a trolley unattended by Abi, the trolley contains morphine which Abi then steals & self-administers at home. While far-fetched, this is an example of where negligence could cause serious injury.
In both of these instances we were able to add in the advice of our experts & tie it directly back to our client – keeping relevancy as a key theme across our link acquisition.
Having worked with Cedarwood for 4 years, I can honestly say that they have been instrumental in the continued growth and success of Patient Claim Line. The team are extremely knowledgeable, highly-skilled, friendly, honest & have the confidence to challenge our own internal decision if they feel it is in the best interest of our business & results. The team are always thinking of ways to build out campaigns & can be relied upon to continuously improve through their collective thinking & creativity.
More Digital PR Case Studies