Digital PR / Thought Leadership
Utilising Thought Leadership To Build Strong E-A-T Links Into The Little Loans Website.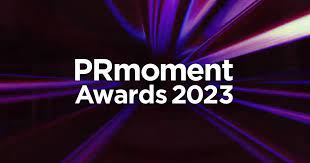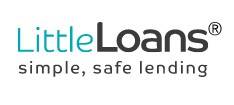 Working together with Little Loans in-house experts we were looking to pull together thought leadership pieces which we could contribute with both a newsjacking style approach & also general expertise/hints & tips around saving money & savings hacks that appealed to the wider community.
The project was designed to work together with the SEO strategy – aiming to promote the concept of Expertise Authority & Trust across the website by promoting the expertise of in-house experts across external sources.
Our approach for this project combined a mixture of utilising our own Media Monitoring tools combined with pro-active research to source opportunities for our in-house experts. This involved both brainstorming ideation sessions to understand how we could best capitalise on the expertise while also approaching outreach from a more granular angle sourcing journalists that we felt were most likely to cover this style of content & approaching them directly.
We then liaised directly with the journalists to highlight key areas of expertise where we could add value & benefit to their articles – or even helped to create articles which were informative for the user. 
This approach has worked well & garnered over 40 high quality links to the website with an average domain rank of over 68.
With house prices continuing to rise ti si now more expensive than ever to get on the property ladder.
With the newfound freedoms and anxiety as the end of lockdown appears to be within reach, it's never been more important to stay on top of ones' finances.
The back to school costs can be a struggle for parent's every Septemeber, so mums are looking at alternative ways to make up the funds.
How to manage your money as a new student. Budget for your new lifestyle.
I reached out to Cedarwood to help us try and use digital PR to secure organic links and mentions and step firmly away from the old black hat link acquisition methods that are de rigueur in our niche.
Right from the off they were friendly and professional and throughout the pitch process demonstrated a good level creativity backed up by a thorough knowledge of SEO & SEM. They also had a high degree of confidence in themselves and their skills, all of which made the decision to contract with them an easy one.
Initially, internally, there was some scepticism that Cedarwood (or any agency) was going to be able to deliver the sort of high value / high profile links that they were targeting. But they succeeded, and they continue to succeed to this day, gaining us frequent coverage and links on some of the highest authority websites in the country that will stand the test of time.
I think it's fair to say that they surpassed our expectations, and I would have no hesitation in recommending them to any other prospective clients.
More Digital PR Case Studies