Digital PR / Data-Led Campaign / Love Island
Using Love Island Data To Analyse How Long Couples Are Likely To Last.
To jump on the trend of the latest season of Love Island, we compared how long relationships had lasted between the different seasons of Love Island. 
This project was aimed at targeting what we were familiar with as Watches2U key audience & was also aimed at delivering some light-hearted click-bait style content that we knew the audience would both love & engage with.
We then outreached this content to glossy magazines, dailies & local newspapers while placing the content on our clients website to create a linkable asset.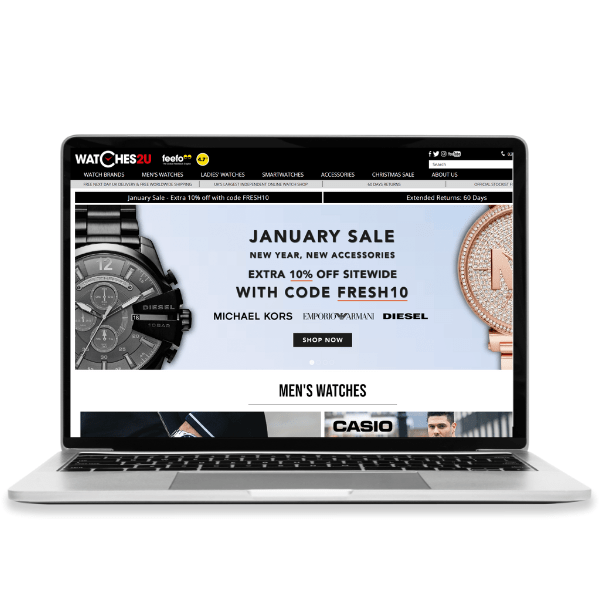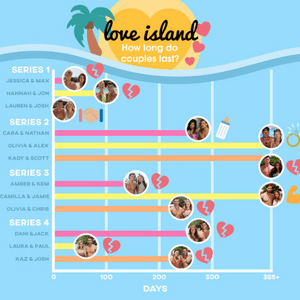 We pulled together the data around how long Love Island couples lasted once the show had been completed, compared across different seasons. We decided to present this as an infographic, depicting in visual format our findings.
We used a range of data sources to tally our findings, all of which were freely available & then used a combination of scripts and spreadsheets to pull our findings together, with the aim of identifying which couples have lasted the longest, or what was most likely to happen to the couples from the most recent series.
Considering ever single Love Island couple from season four broke up within six months, we don't have high for series five's lovers. Not even Greg and Amber (hello, Limerick to Newcastle?)
Unsurprisingly, the couples for this year's Love Island aren't expected to stay together forever.
We have been working with Cedarwood for many years now. We have always found them to be knowledgeable & at the forefront of their industry. In a highly competitive industry we have maintained exceptional growth thanks to their expertise in digital marketing.
Our campaigns have been optimised to way outperform the market and are continually refreshed to adapt to all external factors. I have always found them to be honest & direct.
I would have no hesitation in recommending the team to anyone seeking digital marketing expertise.
More Digital PR Case Studies