Additional Users YOY (20/21)
When we started working with Certas they were struggling to gain non-brand visibility with no real ranking keywords for any of their non-brand products/services – especially commercial products – & also the products which were ranking being well outside the top 20 positions.
The brand was looking for an agency to drive forwards their online digital strategy & to help increase sales through its online sales platform for heating oil & also to drive enquiries for commercial products. 
With a client base that predominantly called to purchase heating oil, one of our main objectives was to change the user behaviour – driving more sales through the online platform, while also attracting a new customer base who perhaps hadn't utilised Certas before, or weren't aware that they could purchase heating oil online – helping to drive Certas into a more digital age.
The initial strategy was multi-faceted, but we focused on the following:
– Full technical audit & optimisation to set a strong base level. When we started working with Hayes they had 5 versions of the website due to an issue within the CMS, this was quickly fixed
– Content strategy & support – we worked with their in-house copy team to provide briefs & drive guidance on how to create content that was not just SEO friendly, but also great for the user, in addition to using our own content resource
– Link acquisition – a key pillar of our work with Hayes has been link acquisition & we are hugely proud of the fantastic link profile the website has today. We don't just focus on links though, in 2020 we generated over £50k of income from products featured within top buy guides (non paid) thanks to our great relationships with journalists & also some great TV placements (non paid) with ITV
– Utilising in-house resource:  in-house Hayes have a number of experts, we worked closely with them to upskill & produce great content which journalists & users loved
Digital PR & Link Acquisition
Product coverage comprises a key pillar of our strategy with Hayes, building good quality links doesn't have to be expensive, we've proven by being agile we can build links effectively using the following low cost methods:
– Fun/Newsjacking – Creating a "Brexit Tree" a Christmas Tree which could be rotated depending on the political views of your visiting family members – drove 100+ high quality links
– Brainteasers – Quick to create & loved by major publications
– Product Placements – A great way to drive product coverage & also to drive referral sales to the website.
Working with Hayes in-house content team we devised a strategy to create high quality content which informs readers & drives an engaged audience, this has resulted in over 30,000 additional visitors to the website within the last year – it has also helped substantially to support the E-A-T function of the SEO strategy.
Our content strategy involved thorough keyword research & mapping to understand opportunity combined with processing of Google's NLP to understand user & search behaviour – by combining these we were able to deliver content which was valuable to the user & Google.
Additional Users YOY (20/21)
National Daily Newspapers
Many people were spending much longer at home during lockdown obviously, which meant more time with their family, pets and houseplants.
From the super-realistic to the proudly flashy, we've found a spruce for every space.
This full, artificial tree, manufactured by the National Tree Company, is woven with 500 warm white LED lights for a truly magical Christmas glow, and it's everything you'd want for a family Christmas tree. The final decorated look is nothing short of perfect.
Protect your hands as you get to grips with your garden.
Hayes have worked with Cedarwood for almost 5 years & have seen our business go from strength to strength with their advice & under their guidance. We partner with them for our PPC, SEO & large elements of our digital marketing & outreach. They are very proactive, forward thinking & always up to date with the latest marketing do's & don'ts & best practices. As a company we find them professional, friendly & extremely efficient.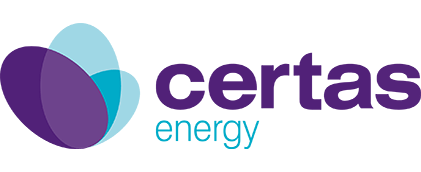 113% Increase In Top 10 NB Keywords YOY
23% YOY Organic Traffic Increase (2021)
80% Increase In Top 3 Keywords YOY

Helping Certas Energy to improve their online visibility across the domestic & commercial product offering to drive online sales.
+5 Average Position YOY
500% YOY Visibility Increase
#1 Rankings for "Plastic Card Suppliers", "Loyalty Card Suppliers" & "Gift Card Supplier"
Working with B2B business PCS to gain top rankings for a range of high intent terms helping to drive an increase in qualified leads to the website.

450 Top 3 Ranking Positions
43% Increase In Top 10 Rankings YOY
100+ Links Built
Growing musical instrument sales for Rimmers Music by improving organic visibility for a range of key products & product ranges.