Case Study:
Hayes Garden World
Increasing Sales & Visibility Across Garden Furniture & Christmas Trees For One Of The UK's Leading Independent Garden Furniture Retailers.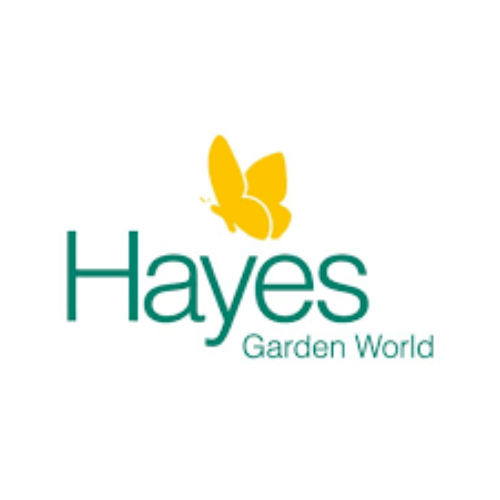 When we started working with Hayes, they had a hugely successful garden centre, but a small online presence – an area that they were looking to grow. They also wanted to find a nice balance between selling their own products & other brands in a way that was financially viable & produced a good ROAS.
Today, through utilising SEO we have grown Hayes' online offering twenty-fold leading to them being the largest online independent garden furniture retailer in the UK. In addition, we are now seen as a major player within the market frequently outranking the likes of Amazon, Argos, Homebase & B&Q on a much smaller budget for high volume terms like "garden furniture" and "garden furniture sale"
Our work with Hayes demonstrates that you don't need massive budgets to compete with large players within the market, rather relevancy, direction & a strong data-driven strategy can help to maximise the areas of opportunity & really deliver what Google is looking for. 
Hayes have been a client of Cedarwood for over five years.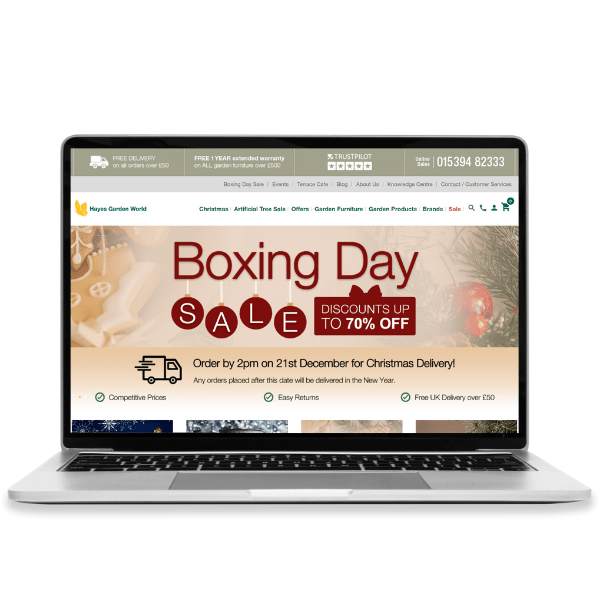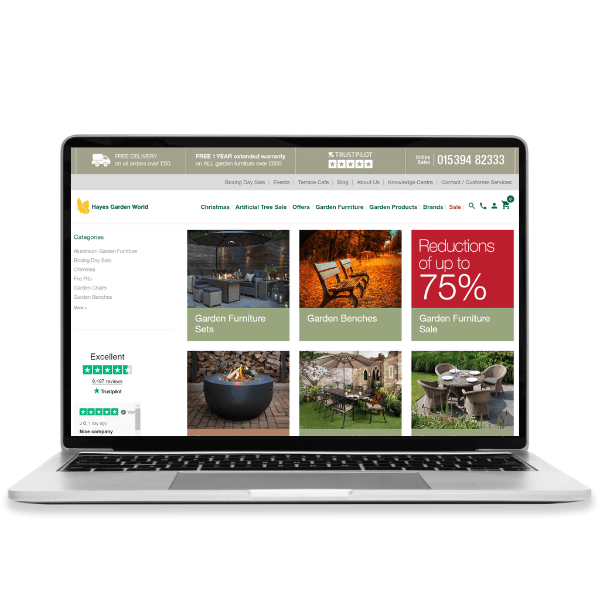 The initial strategy was multi-faceted, but we focused on the following:
– Full technical audit & optimisation to set a strong base level. When we started working with Hayes they had 5 versions of the website due to an issue within the CMS, this was quickly fixed
– Content strategy & support – we worked with their in-house copy team to provide briefs & drive guidance on how to create content that was not just SEO friendly, but also great for the user, in addition to using our own content resource
– Link acquisition – a key pillar of our work with Hayes has been link acquisition & we are hugely proud of the fantastic link profile the website has today. We don't just focus on links though, in 2020 we generated over £50k of income from products featured within top buy guides (non paid) thanks to our great relationships with journalists & also some great TV placements (non paid) with ITV
– Utilising in-house resource:  in-house Hayes have a number of experts, we worked closely with them to upskill & produce great content which journalists & users loved
Working with Hayes in-house content team we devised a strategy to create high quality content which informs readers & drives an engaged audience, this has resulted in over 30,000 additional visitors to the website within the last year – it has also helped substantially to support the E-A-T function of the SEO strategy.
Our content strategy involved thorough keyword research & mapping to understand opportunity combined with processing of Google's NLP to understand user & search behaviour – by combining these we were able to deliver content which was valuable to the user & Google.
In addition, through creating cluster content topics and pillar posts we were able to provide helpful advice and guidance which helped again to reinforce the website's E-A-T signals.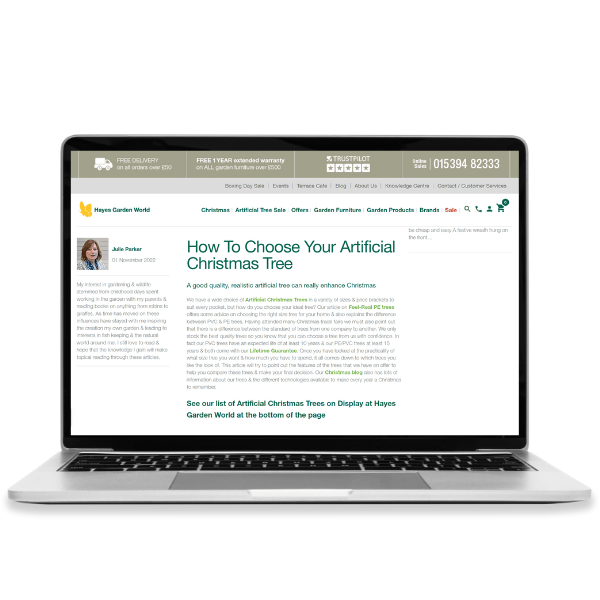 Digital PR & Link Acquisition
Product coverage comprises a key pillar of our strategy with Hayes, building good quality links doesn't have to be expensive, we've proven by being agile we can build links effectively using the following low cost methods:
– Fun/Newsjacking – Creating a "Brexit Tree" a Christmas Tree which could be rotated depending on the political views of your visiting family members – drove 100+ high quality links
– Brainteasers – Quick to create & loved by major publications
– Product Placements – A great way to drive product coverage & also to drive referral sales to the website.
In addition, we've combined newsjacking and thought leadership to drive high relevancy, E-A-T led links straight to the Hayes website, showcasing the brand's expertise on all things garden furniture, gardens and Christmas Trees to highlight why users should feel comfortable purchasing our products! 
National Daily Newspapers
Additional Users YOY (20/21)
Hayes have worked with Cedarwood for almost 5 years & have seen our business go from strength to strength with their advice & under their guidance. We partner with them for our PPC, SEO & large elements of our digital marketing & outreach. They are very proactive, forward thinking & always up to date with the latest marketing do's & don'ts & best practices. As a company we find them professional, friendly & extremely efficient.