Case Study:
Patient Claim Line
Growing Leads & Visibility In A Competitive Space Through Strong On-Site SEO & Relevant, Innovative & Targeted Digital PR.

Patient Claim Line is one of the UK's leading Medical Negligence Experts – when the brand approach us we had already undertaken PPC work to grow the brand from a market entrant to market leader. From an SEO perspective after strugging to gain momentum the brand was looking for a fresh approach to SEO which focused on enhancing the website's quality signals while combining an innovative Digital PR approach to drive links – all with the aim of improving the overall SEO.
Since inception, our work with Patient Claim Line has driven consistent results improving leads, visibility & keyword rankings in a space which is incredibly competitive, allowing the brand to continue to grow their presence within the market digitally.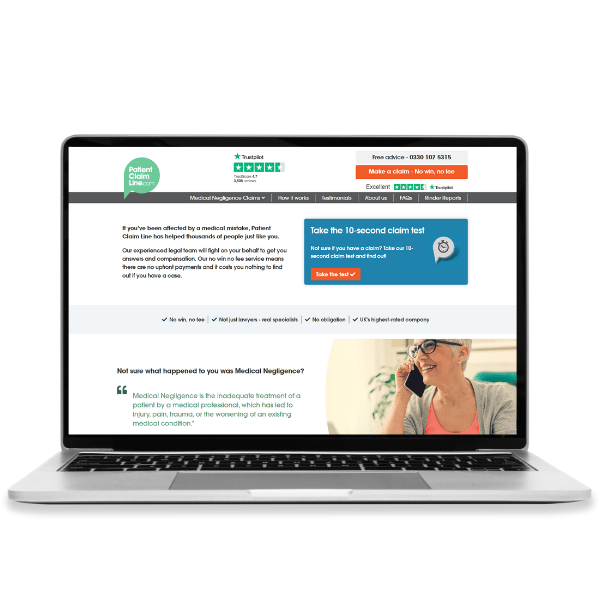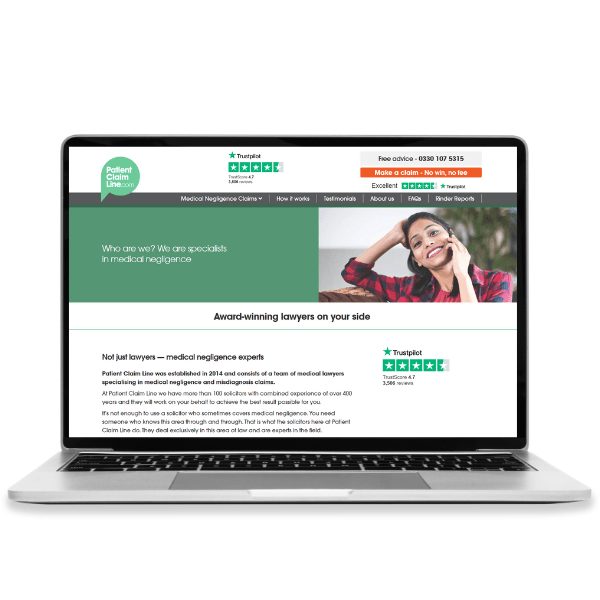 Our initial strategy focused around a number of key areas, but given that the website was a YMYL (Your Money Your Life) brand it focused predominantly on increasing the E-A-T signals around the website through both on-site work & also links.
Our key strategy elements included:
– Digital PR to drive high quality links into the website – when we started working with the website there were virtually no high DR links. These links also needed to showcase E-A-T to boost expertise signals
– Link Auditing – to remove any poor quality links from the profile 
– Keyword Research & on-site E-A-T auditing to help re-template the pages to make them more E-A-T friendly
– Further development of key E-A-T pages including "About Us" & "Testimonials" to ensure Google had access to all key signals.
Within Google's Quality Rater Guidelines it makes repeated reference to the concept of E-A-T or Expertise-Authority-Trust, this concept & that of YMYL hold certain websites to a higher standard if they impact a person's money or their life. 
Our approach to E-A-T reviews every element of the website for each of the above signals & includes looking at:
– Authoring – is the content authored by a professional & does it have appropriate expert profiles to showcase the expertise?
– Link Expertise – do the inbound links portray expertise (do they offer expert comment or show thought leadership?)
– Does the content showcase expertise, does it offer FAQs & answer questions
– Is the content reviewed by an expert?
– Do the key pages i.e. Testimonials & About Us showcase the true authority, trust & expertise of the brand?
These are just some of the many questions that we ask & answer to help enhance the on-site trust signals.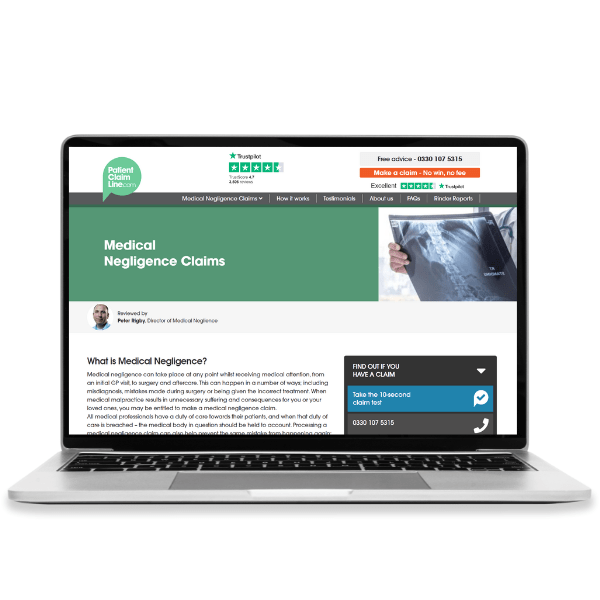 Digital PR & Link Acquisition
Digital PR has played a significant role across our campaign with Patient Claim Line, most specifically creating & driving expertise-driven links through to the website to help support the key E-A-T signals.
Our Digital PR approach has combined traditional link building techniques such as campaigns, brainteasers & surveys with a fresh approach to newsjacking & thought leadership. By creating mindmaps we have been able to think outside the box & jump on newsjacking trends (such as the Coronation St examples below) where we can showcase our expertise but target a slightly different area of the market.
By combining an innovative approach to Digital PR with traditional pillars such as thought leadership & campaigns we have been able to dramatically increase the quality of Patient Claim Line's link profile, leading to better rankings & traffic.
National Daily Newspapers
Demi Jones - who appeared on Winter love Island 2020 - shared on May 20 that she had been diagnosed with thyroid cancer after finding a lump on her neck.
Coronation Street's Jack Webster could be about to become a millionaire.
It's been a year since "Clap For Carers" saw the nation stand outside their front doors & applaud healthcare workers battling to control the spread of COVID.
The sooner you detect lung cancer, the greater your chances of an effective treatment.
Increase In Top 3 Rankings YOY
Rankings For "Medical Claims", "Medical Compensation" & "Hospital Negligence"
Having worked with Cedarwood for 4 years, I can honestly say that they have been instrumental in the continued growth and success of Patient Claim Line. The team are extremely knowledgeable, highly-skilled, friendly, honest & have the confidence to challenge our own internal decision if they feel it is in the best interest of our business & results. The team are always thinking of ways to build out campaigns & can be relied upon to continuously improve through their collective thinking & creativity.