Case Study:
Rimmers Music
Using Effective On-Site SEO To Drive Sales For One Of The UK's Leading Musical Instrument Retailers.
Rimmers Music are one of the UK's leading independent retailers of musical instruments with a number of bricks & mortar stores across the north of England.
When Rimmers approached us they were looking to improve their online presence & grow their online sales to support the sales within store. They were additionally looking to grow visibility for their music schools which operate in & around their stores in the north of England.
The project for Rimmers combined on & off-site SEO designed to help grow the overall authority of the website through a combined content & link acquisition strategy. Within the first six months we had started to grow the businesses online presence & drive an increase in online sales across the board.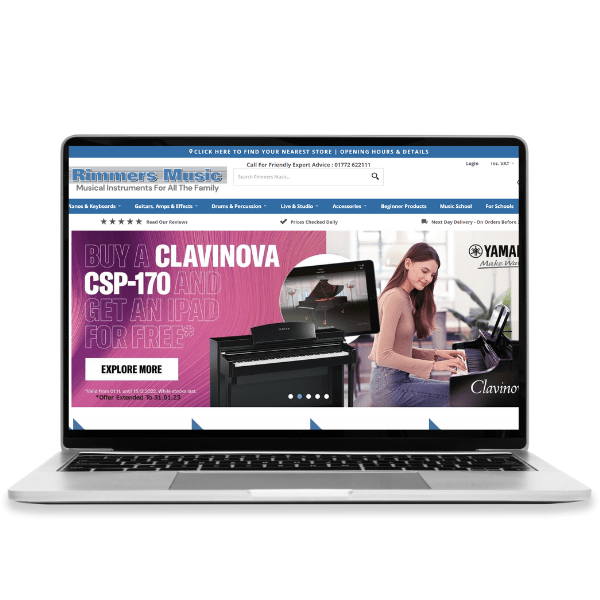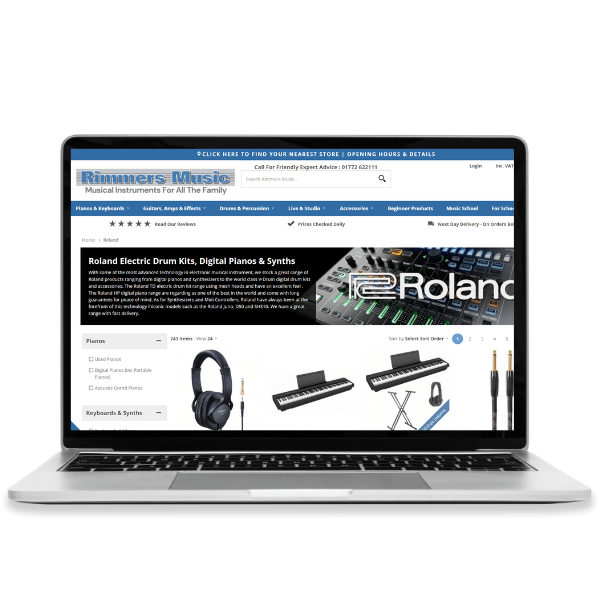 Our strategy for Rimmers combined an approach for on & offline SEO & included:
– Technical SEO reviewing the current technical set up as well as maximising the faceted navigation to ensure we were getting visibility to key products without wasting Google's crawl budget
– Utilising Digital PR to drive high quality links into the website (prior to this the website had little/no quality links)
– Creating an effective content strategy to build out expertise driven content across key category & product pages to enhance the website's overall E-A-T signals
– Improving key internal link connections to ensure that newly acquired link equity was passed effectively through key pages on the website.
Working with Hayes in-house content team we devised a strategy to create high quality content which informs readers & drives an engaged audience, this has resulted in over 30,000 additional visitors to the website within the last year – it has also helped substantially to support the E-A-T function of the SEO strategy.
Our content strategy involved thorough keyword research & mapping to understand opportunity combined with processing of Google's NLP to understand user & search behaviour – by combining these we were able to deliver content which was valuable to the user & Google.
In addition, through creating cluster content topics and pillar posts we were able to provide helpful advice and guidance which helped again to reinforce the website's E-A-T signals.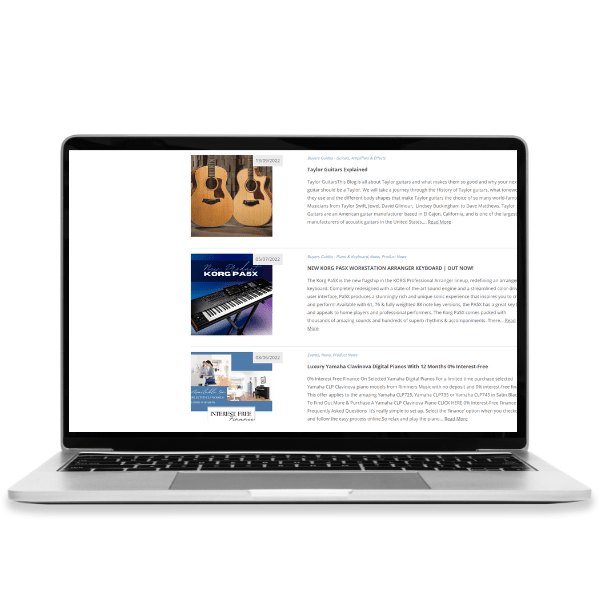 Digital PR & Link Acquisition
Improving the website's link profile was our initial approach to building expertise across the website & we did this by utilising a combination of traditional outreach through newsjacking & thought leadership, in addition to some fun campaigns including brainteasers.
Our Digital PR approach focused around relevancy – ensuring that every piece of work that we did linked back closely to the theme of music or musical instruments & by taking a relatively light hearted approach to campaigns along with some expertise-driven thought leadership & store press we were able to create a link profile which clearly demonstrated the key E-A-T values that we were trying to achieve.
National Daily Newspapers
Increase In Top 10 Rankings YOY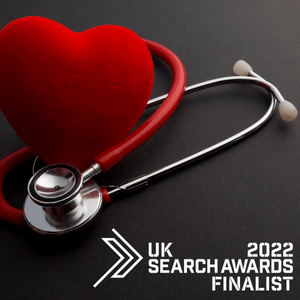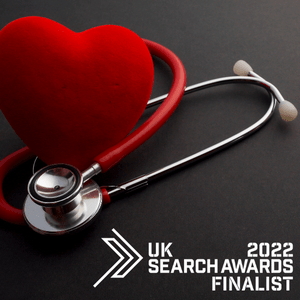 Lead Generation

Increasing visibility in the tough "medical negligence" niche through effective SEO & Digital PR.

⚡️ 170+ Links Achieved
⚡️ 90% Increase In Top 3 Rankings
⚡️ #1 Rankings For "Medical Claims", "Medical Compensation" & "Hospital Negligence".


VIEW CASE STUDY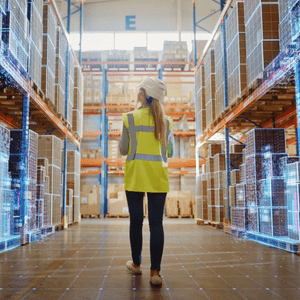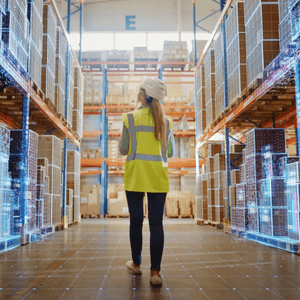 B2B

Driving solid high quality B2B leads for one of the UK's leading ecommerce fulfilment companies.

⚡️ 250% Increase In Traffic YOY
⚡️ 100%+ Increase In Top 10 Rankings YOY
⚡️#1 Rankings For "Etsy Fulfilment", "TikTok Shop Fulfilment" & "Sustainable Fulfilment".


VIEW CASE STUDY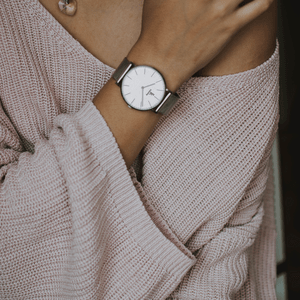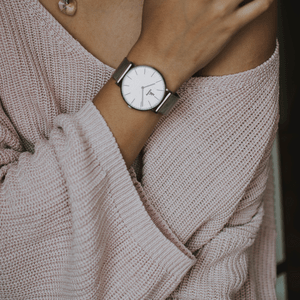 Ecommerce

Growing a national and international SEO campaign to help grow sales in over 31 markets worldwide.

⚡️ 82+ Links Achieved
⚡️ 47% Increase In Top 10 Rankings
⚡️ 423 Top 3 Ranking Keywords



VIEW CASE STUDY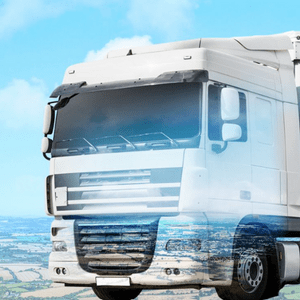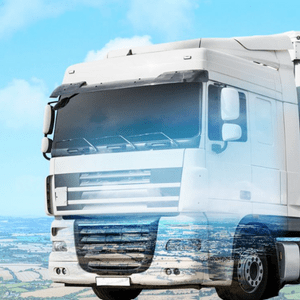 Lead Generation

Using SEO to improve online visibility across Domestic & Commercial to drive an increase in online sales

⚡️ 113% Increase In Non Brand Keywords
⚡️ 23% YOY Organic Traffic Increase
⚡️ 80% Increase In Top 3 Keywords YOY



VIEW CASE STUDY