Case Study:
Alliance Online
Jumping On Popular Topics To Deliver Expertise Driven Links To The Website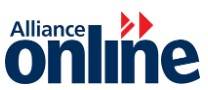 Our work with Alliance Online was designed to utilise Digital PR to drive high quality links to the website to help support with the overall SEO campaign to grow visibility and sales for the brand.
Our approach to digital PR focused mainly around driving coverage for the brand which was closely linked to the main value proposition yet finding an angle which journalists would love to ensure that our content was relevant, timely, human interest and most importantly gave valuable information to readers which they would engage with.
As a result, we developed a digital PR strategy that helped to provide a mixture of coverage across a range of top tier brands, helping to drive strong links into the website in addition to building valuable authority into key product and service pages.
For this particular project our approach looked at useful tips and tricks for users (broadening the audience) who might be having a struggle with fruit flies and how they could deal with this within their homes.
We initially undertook research to better understand the news angle – most specifically that searches for "fruit flies" were at an all time high and that they were causing a genuine annoyance in households – to understand how we could present data/information that would have a genuine user interest angle.
Off the back of this we created different points of information including looking at the types of plants you could use around your home to catch flies and handy tips and tricks to get rid of them, in addition to expert comments from our client.
This campaign was a huge success, landing over 100 links across a range of publications including major dailies such as The Express & The Mirror.
More Digital PR Case Studies