Jumping On Trending News Topics To Drive High Quality Relevant Links.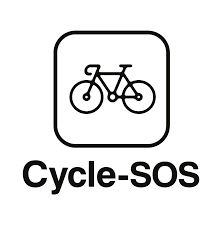 Cycle SOS are one of the UK's leading providers of cycling compensation claims. Founded in 2005, the business was created to provide a support line for cyclists who had been the victim of negligence and help them get back on track with the compensation that they deserve.
The Digital PR project for Cycle SOS was designed to improve overall online visibility for the brand in addition to driving some valuable SEO links into the website. Aligning closely to the tone of voice, our campaigns were designed to be in the interest of cyclists everywhere, showcasing the expertise, authority and trust of the brand to closely align with the offline SEO goals within the YMYL sector.
Our approach to this project was very much about targeting the right audience to increase awareness and overall visibility for the brand, this meant taking time to really understand the target audience and where we could find them, in addition to the types of content they were likely to engage with.
We brought together a range of different Digital PR approaches throughout the campaign, however in this piece we focused on targeting broader publications to raise overall awareness of the brand, we did this by newsjacking "little known fines" in line with the upcoming summer period for cyclists who were looking to cycle abroad.
As a result, we gained some great coverage across a range of high quality publications, in addition to some great overall brand exposure.
More Digital PR Case Studies