Case Study:
Patient Claim Line
Creating Data Hubs To Naturally Attract Links And Journalists To The Website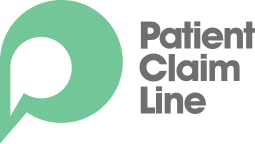 Patient Claim Line are a market leader in the incredibly competitive "medical negligence" vertical. As a result, SEO plays a crucial role in the marketing mix and this is particularly vital given the website's strong YMYL focus and overall competition within the sector.
We often spend a lot of time trying to create content which journalists love to gain great Digital PR coverage for the website, but in this instance we decided to make the journalists come to us by creating effective data pieces on the website which they could use as a resource and link back to as a result. 
By creating data pieces which were closely linked to our key offerings we were also able to ensure that this coverage was relevant and related to the service offering.
On this campaign, our initial approach was to identify areas on the website where we were looking to gain additional visibility for the brand and where we could create effective data hubs which would provide a valuable resource to journalists. One of the areas which we identified as a result of this was "cosmetic surgery".
As a result of this, we created a "cosmetic surgery data hub" which was designed to inform the user of information and up to date statistics around cosmetic surgery in 2022. We additionally commissioned a survey of 2,000 people to add fresh data and angles which journalists wouldn't be able to get elsewhere to ensure that the data was as useful and up to date as possible. 
Once we had sourced the data, we presented it in an easily digestible format on the website and optimised it from an SEO perspective to rank well, ranking in position #3 for "cosmetic surgery data" which has attracted over 1,300 visitors to the website since inception. 
As a result, we were able to gain a number of valuable links to the website and the content continues to perform and drive links on an on-going basis.
Having worked with Cedarwood for 4 years, I can honestly say that they have been instrumental in the continued growth and success of Patient Claim Line. The team are extremely knowledgeable, highly-skilled, friendly, honest & have the confidence to challenge our own internal decision if they feel it is in the best interest of our business & results. The team are always thinking of ways to build out campaigns & can be relied upon to continuously improve through their collective thinking & creativity.
More Digital PR Case Studies