Digital PR/ Data-Led Campaign
Conducting A Survey To Uncover Common Working From Home Confessions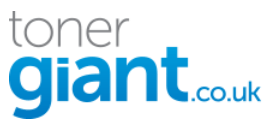 Our work with Toner Giant focused around creating campaigns which were not only relevant and linked to the brand, but also designed to enhance the overall quality of the link profile by driving high quality links from top tier publications into the website.
For this project we took the concept of working from home (something which would frequently require printer ink or toner) and undertook a survey to understand some common (And perhaps not so common) confessions that people had working from home! This project was designed to uncover new data and perhaps highlight elements of working from home that we hadn't previously considered, creating a juicy angle for journalists and a great read for the user.
We surveyed 2,000+ people nationally to understand common working from home habits and then compiled it into a data hub on the website, giving journalists a linkable asset and also allowing them to see all of the information in one place. Formatting played a key role here – ensuring the information was displayed in an easily digestible format allowing journalists to access various different angles.

We then created a range of press releases highlighting different key angles of data and built targeted media lists which were designed to allow us to reach out to journalists in different sectors – home, lifestyle, gaming, gardening – based on the results of the survey, this gave our survey a broader reach and also in some instances allowed us to focus on a more local angle. 
This approach worked well landing some great coverage across top tier publications including Mashable, Pop Sugar, The Guardian and The Telegraph, landing some great links and awareness for our client.
More Digital PR Case Studies