Case Study:
Patient Claim Line
Thought Leadership / Expert Commentary
Using Expert Commentary To Showcase Expertise And Build Brand Trust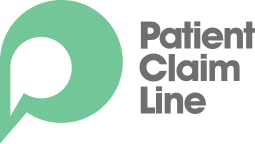 Patient Claim Line are a market leader in the medical negligence space, a space which is incredibly competitive and as such, increasing visibility, gaining strong Digital PR awareness and driving links into the website has always been a priority for the brand.
This project was designed to work closely with the SEO campaign to enhance key E-E-A-T signals across the website, build external SEO reputation and showcase those all important external expertise signals to help build overall authority and trust, which are key factors for SEO.
Overall, our goal was to drive relevant, valuable, coverage across mainstream media, build solid links back to the website and showcase the brand's expertise on external websites.
Our initial approach involved thoroughly researching and understanding the news landscape across a number of our clients key services and how we could utilise the client's expertise to add value here.
Specifically, we researched specific awareness days where we could help to share informative expertise, helping to flag symptoms and increase awareness in line with timely events throughout the year and then left some time for newsjacking anything which was particularly topical/trending where we could add value. 
Overall the campaign drove great Digital PR visibility for the brand as well as outreaching expertise-led informative comments which are genuinely useful to the user, helping to build overall authority and trust signals as well as important high quality links back to the website.
Having worked with Cedarwood for 4 years, I can honestly say that they have been instrumental in the continued growth and success of Patient Claim Line. The team are extremely knowledgeable, highly-skilled, friendly, honest & have the confidence to challenge our own internal decision if they feel it is in the best interest of our business & results. The team are always thinking of ways to build out campaigns & can be relied upon to continuously improve through their collective thinking & creativity.
More Digital PR Case Studies